Mayor Turner Alarm By State to Takeover HISD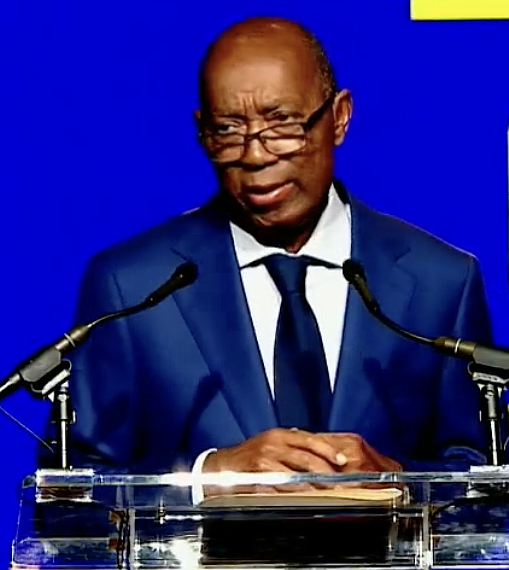 Houston Mayor Sylvester Turner ran late on Wednesday morning, March 1, 2022, for the Houston City Council. Over the weekend, he met with several people, including legislators and Commissioner of Education Mike Morath, to discuss the future of the Houston Independent School District (HISD). The commissioner did not give him a definitive answer. However, the legislators did inform him of the state's intention to takeover HISD. According to Turner, Texas Education Agency (TEA) has intentions of replacing the Board of Education, Superintendent Millard House, and taking over the entire school district.
"I find that totally alarming, totally alarming. HISD has 273 schools: nearly 190, 000 students. How do you come in and takeover the largest school district in the state of Texas? How do you do that? And do it successfully," a puzzled Mayor Turner said. " So what I have been doing this morning is checking to see if there is any successful model in the country and there is none. There is not a successful model of this kind in the country."
Mayor Turner was visibly upset as he spoke about the takeover that could happen sometime next week. Before city council, Mayor Turner questioned what standard of measure the state use would to run HISD since none of the managers are known to anyone nor or they elected officials.
"Who are they accountable to?" said Mayor Turner.
From the looks of things, the state will be accountable to no one. This is what Mayor Turner is calling a bad model, as he recalled when the state took over the Nort Forest School District and placed it under HISD without the needed resources.
"It is not good for the students. It is not good for the parents. It is not good for the teachers, the faculty. Neither is it good for the City of Houston. It will create a great deal of uncertainty and will generate a lot of worry by a lot of parents saying, "Who now will be responsible and accountable?""
In his more than ten-minute remarks, Mayor Turner noted the improvements HISD made. Around 2019, Phllis Wheatly High School had been in bad shape for more than seven years. There were also about 50 schools that ranked as D or F schools. However, under Superintendent Millard House and the new board, vast improvements have been made. According to new reports looking at the last three years, 40 of the 50 low-performing schools are no longer classified as D or F. HISD has even improved overall as a district. The eighth largest district in the US is now a B+ school district, up from their C average.
When meeting with Commissioner Morath, Mayor Turner asked, "How does the state come and in takeover an entire school district of 274000 students?" TEA wants to move out one superintendent to bring in another without telling the people who will select this new superintendent and by whom will regulate the state to make sure they are doing right by students.
The mayor seemed to be almost in tears as he made his next comment. "We cannot be silent on this one. The state is overreaching on this one. And I don't want to hear this argument that it Is mandatory by the law that was passed and mayor you were there, and you voted for it. Well, let's backup cause, I was there, and that amendment was attached to a bill with no discussion," he said. So don't hold that against him.
Mayor Turner challenged Commissioner Morath to change what was happening right now since legislation is in session. There is no word on whether Mayor Turner's words will have any bearing on any future decisions.