GRAMMY Museum Presents Hip-Hop America: The Mixtape Exhibit Opening Oct. 7
EXHIBIT INCLUDES ARTIFACTS FROM ARTISTS INCLUDING DAPPER DAN, LADY PINK, LL COOL J, NOTORIOUS B.I.G., TUPAC SHAKUR, AND MANY MORE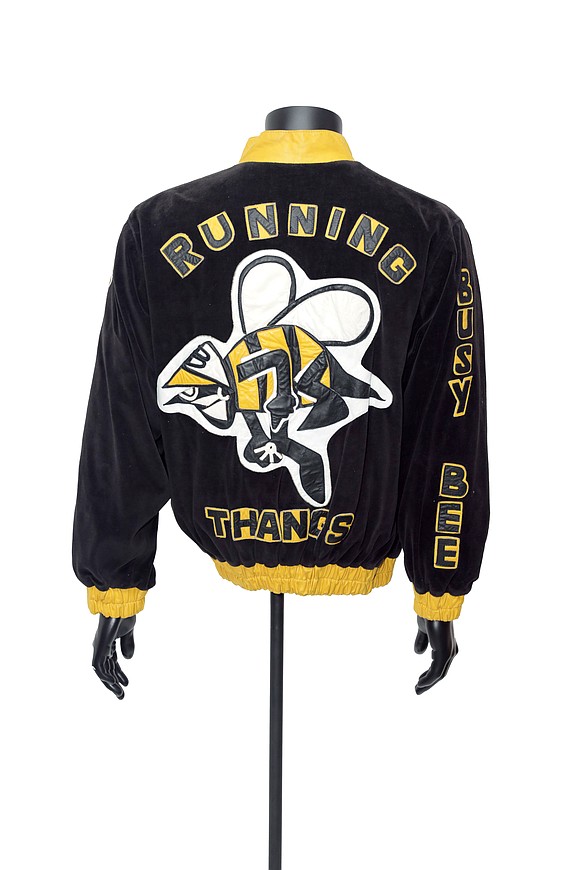 The GRAMMY Museum® will celebrate the 50th anniversary of hip-hop with Hip-Hop America: The Mixtape Exhibit. The 5,000-square foot exhibit delves deep into the multifaceted world of hip-hop through expansive exhibits on hip-hop music, dance, graffiti, fashion, business, activism, and history, providing visitors with an immersive experience that explores the profound impact and influence of hip-hop culture. On display will be an incredible array of artifacts including the Notorious B.I.G.'s iconic red leather pea jacket, LL Cool J's red Kangol bucket hat, and more. Additionally, the exhibit features a one-of-a-kind Sonic Playground, featuring five interactive stations that invite visitors of all ages to unleash their creativity through DJing, rapping and sampling. Additional virtual and in-person education and community engagement programs will be announced at a later date. The exhibit launches on Sat, Oct. 7 and will run through Sept. 4, 2024.
The exhibit was curated by a team of four co-curators who bring a deep knowledge of hip-hop, academic rigor and creativity to the project: Felicia Angeja Viator, associate professor of history, San Francisco State University, author of To Live And Defy In LA: How Gangsta Rap Changed America, and one of the first women DJs in the Bay Area hip-hop scene; Adam Bradley, professor of English and founding director of the Laboratory for Race and Popular Culture (the RAP Lab) at UCLA, and co-editor of The Anthology of Rap; Jason King, dean, USC Thornton School of Music and former chair of the Clive Davis Institute of Recorded Music at NYU; and Dan Charnas, associate arts professor, NYU Clive Davis Institute of Music, and author of Dilla Time: The Life And Afterlife Of The Hip-Hop Producer Who Reinvented Rhythm. The co-curators worked in conjunction with GRAMMY Museum Chief Curator and VP of Curatorial Affairs Jasen Emmons as well as a 20-member Advisory Board.
Hip-Hop America: The Mixtape Exhibit is an educational journey through several key themes:
Origins: Discover the roots of hip-hop in the Bronx and New York City, where DJs were the original stars, and graffiti and breakdancing were integral to the culture.
Innovation: Explore how hip-hop artists have innovatively used technology, from transforming turntables into musical instruments to pioneering sampling techniques.
Sounds of Hip-Hop: Experience the diverse sounds of hip-hop in four themed studios, showcasing the evolution of production, the intersection of hip-hop and car culture, the craft of hip-hop lyrics, and the influence of R&B.
Fashion: Dive into the world of hip-hop fashion, featuring iconic clothing, jewelry and style.
Regionalism: Discover 14 hip-hop scenes across the United States, showcasing the importance of local and regional contributions.
Entrepreneurialism: Learn about the transformation of hip-hop from a back-to-school party in the Bronx to a multi-billion-dollar global industry.
Media: Discover the role of media in shaping hip-hop's development, from radio stations to pioneering shows like "Yo! MTV Raps."
Community: Explore how hip-hop has brought people together over the last 50 years, with an interactive Hip-Hop America playlist featuring 200 songs that trace the genre's evolution.
Exhibit highlights include:
● The Notorious B.I.G.'s iconic 5001 Flavors custom red leather peacoat he wore in Junior M.A.F.I.A.'s music video "Players Anthem"
● Kurtis Blow's original handwritten lyrics for his 1980 hit single, "The Breaks," the first gold-certified rap song
● Black suede fedora hat and Adidas Superstars belonging to Darryl "DMC" McDaniels of Run-D.M.C.
● Tupac Shakur's handwritten essay "Give Me Liberty or Give Me Death," circa 1992
● Two outfits designed by Dapper Dan, Harlem fashion icon: 1) a half-length black leather jacket worn by Melle Mel (Melvin Glover, b. 1961) in performance at the 1985 GRAMMY Awards®; and 2) a black-and-yellow leather bucket hat and jacket worn by New York hip-hop artist Busy Bee (David James Parker)
● Egyptian Lover's gold Roland 808, the beat-making tool
● LL Cool J's red Kangol bucket hat
For more information regarding advanced ticket reservations for the exhibit, please visit www.grammymuseum.org.