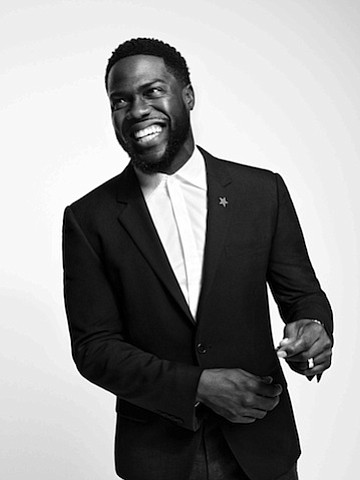 Kevin Hart
Stories this photo appears in:

Today, Kevin Hart announced he is expanding his widely successful and massively hysterical 'The Kevin Hart Irresponsible Tour,' adding over 100 new dates across the U.S., Canada, Europe, Australia and Asia. Produced by Live Nation, the new dates will kick off March 23 in Baltimore, MD and hit all new cities including New York, Atlanta, Chicago, Toronto, Paris, London, Sydney, Auckland, Singapore, and more. See below for full routing and on sale details.

You can pretend all you want. Hide your head in the sand and say it ain't so. Cover your ears and yell "LaLaLaLaLa" until everyone thinks you're five years old. You can deny, deny, deny, but listen up: some things are factual, so read "I Can't Make This Up: Life Lessons" by Kevin Hart, and you may learn something.