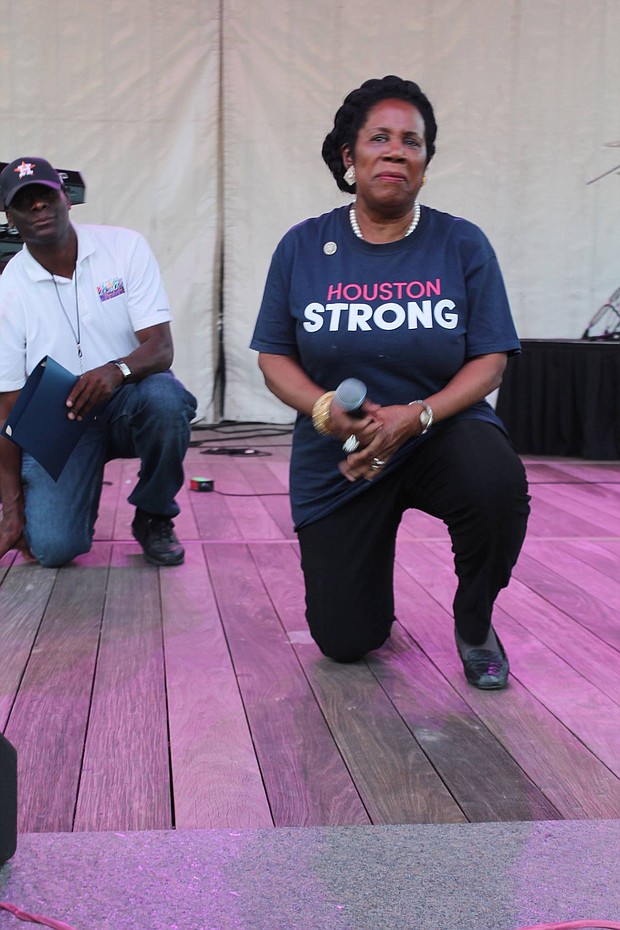 Stories this photo appears in:

Grammy Award Winning artist Tamia Hill, Eric Benet, Elle Varner, Lisa Dinero, Ty Morris, City of Houston Congresswoman- Sheila Jackson Lee Amongst other city officials gathered on September 30,2017
Over eight thousand people attended the 3rd annual Houston Black Heritage Festival presented by Ebony Magazine. Grammy award winning artist Tamia set the stage on fire alongside Elle Varner, and every girls dream performer the ever so "smooth" Eric Benet. This year's festival served as an uplifting evening for the city of Houston after the aftermath of Hurricane Harvey. Eric Benet gracefully gave words of encouragement as he embraced the crowd with resilience and compassion. This years host and emcee was non other than The Session Talk Show Host, Kia Renee!