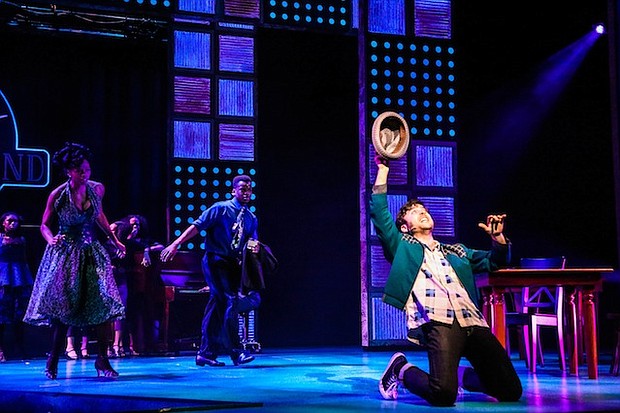 Barrett Riggins as Huey and the Cast of MEMPHIS_Photo Credit - Melissa Taylor
Stories this photo appears in:

Written by Joe DiPietro and David Bryan and directed by Dan Knechtges, the story of Memphis begins in musically–rich Memphis during the 1950's south where Rock and Roll was born. It tells a story of a white radio DJ named Huey Calhoun who becomes obsessed with the taboo music of Blacks. Lured into a jute-joint by the sound of Rhythm & Blues, he starts to regularly visit a local nightclub for Blacks only and develops a crush on the nightclub's star singer, the beautiful and talented Felicia Farrell.