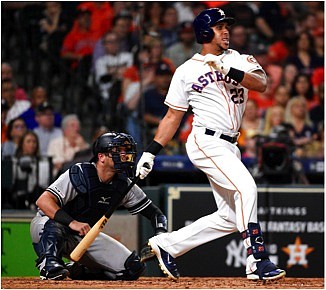 Astros outfielder Michael Brantley was one of many players to take advantage of being home.
/photo courtesy of Republican-American
Stories this photo appears in:

Back in the summer of 2011, I was deployed in Kabul, Afghanistan as part of Operation Enduring Freedom. When you are scheduled to be in a warzone for a certain amount of time, the military grants you leave, which is a vacation in civilian terms.