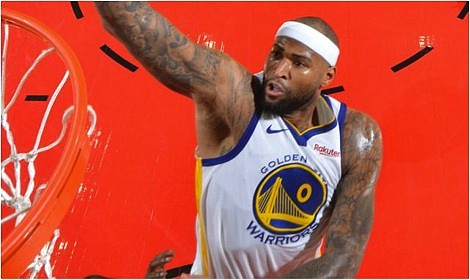 Golden State Warriors' DeMarcus Cousins
Stories this photo appears in:
It's not often that a game that starts at 8:30 pm in the middle of the week will get so much attention, but then again this was no ordinary game. The Golden State Warriors were in town to take on a Houston Rockets team that has seemed to have their number this season. The reigning champs had lost three in a row to the Rockets coming into this game with Houston defeating them in Oracle 118-112 last month without James Harden, who was out with a sore neck and flu-like symptoms.