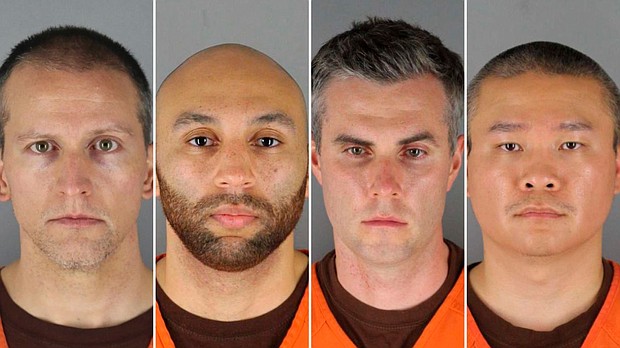 J. Alexander Kueng, Thomas Lane, Tau Thao & Derek Chauvin
Stories this photo appears in:
"We got all four. We got all four," was the rally cry that rang out around the world by protestors in Minneapolis, Minnesota as the four former officers involved in the death of George Floyd were finally arrested and charged with his murder. Derek Chauvin, Tou Thao, J. Alexander Kueng and Thomas Lane are all in custody awaiting trial.