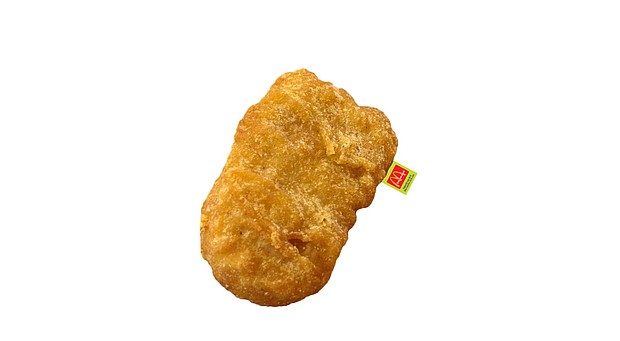 Don't bite into this. Seriously. It's not even chicken; just a pillow made to look like it./Credit: From Travis Scott
Stories this photo appears in:

Travis Scott clearly loves McDonald's -- so much, in fact, that a promotion with the fast food chain wasn't enough. Now he's selling Golden Arches-themed merchandise.