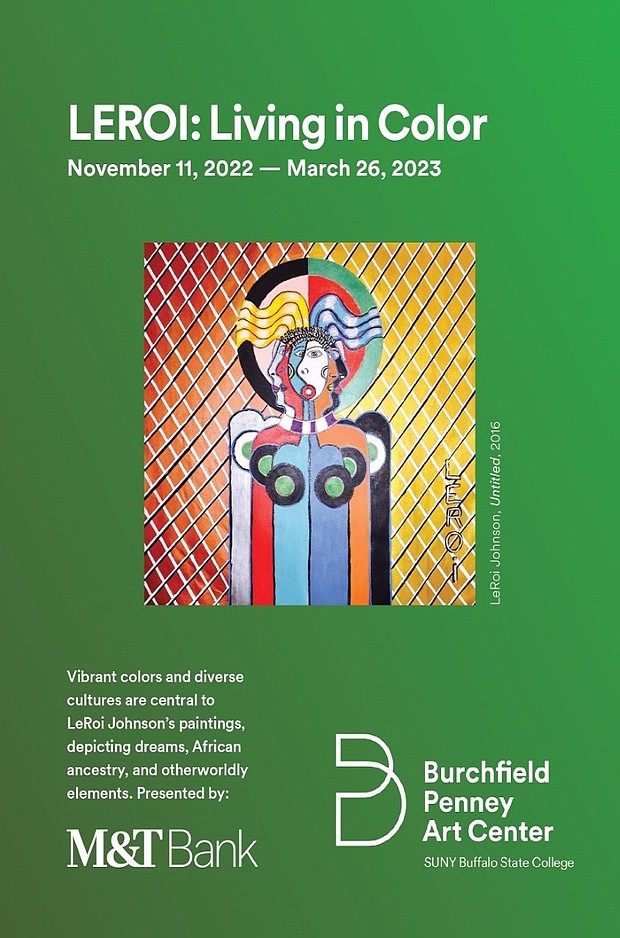 Stories this photo appears in:

Internationally acclaimed artist LeRoi Johnson's retrospective exhibition encompasses a transformative new approach to community collaboration
Bold, bright colors, a spirit of community connection, and cultural exchange are all central to the work of renowned artist LeRoi Callwell Johnson. Incorporating a vibrant span of influences from personal experiences, and African, Caribbean, and South American cultures, Johnson's paintings have been exhibited and recognized in major art centers across the United States and around the world. Now, on November 11, the Burchfield Penney Art Center at SUNY Buffalo State will present LEROI: Living in Color, the artist's first museum retrospective. Over 70 pieces of Johnson's artwork will be on display in what he defines as the most significant exhibition of his 50-year career.