'Texas has never seen an event like' Harvey, FEMA Chief Says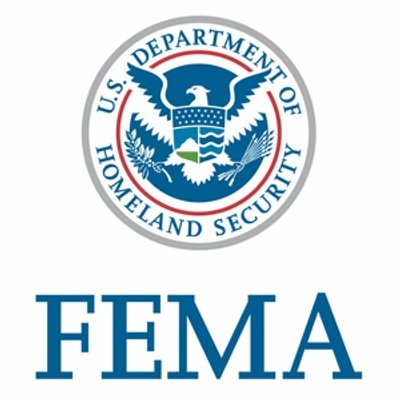 By Eliott C. McLaughlin and Susannah Cullinane, CNN
(CNN) -- Swollen rivers in east Texas aren't expected to crest until later this week, but federal officials are already predicting Tropical Storm Harvey will drive 30,000 people into shelters and spur 450,000 victims to seek some sort of disaster assistance.
And yet, forecasters say, more rain is coming. Lots more.
Several locales have already received 2 feet or more of rain, and forecasters say a reprieve won't arrive till week's end at the earliest. By then, rain totals could reach another 2 feet -- with isolated instances of 40 to 50 more inches -- along the upper Texas coast.
Follow live updates
"This is a landmark event for Texas," FEMA Administrator Brock Long said. "Texas has never seen an event like this."
But, Long warned, Harvey presents a dynamic situation, and "every number we put out right now is going to change in 30 minutes."
Harvey will likely surpass 2008's Hurricane Ike and 2001's Tropical Storm Allison, two of the most destructive storms to hit the Gulf Coast in recent memory, he said. Around 13 million people from Corpus Christi to New Orleans were under flood watches and warnings as of Monday morning as Harvey's storm bands repeatedly pummel the same areas.
Keep track of Harvey
Early Monday, Harvey was just barely clinging to tropical storm status, but the danger is far from over. The storm is forecast to head southeast toward the Matagorda Bay and Gulf of Mexico where it will pick up additional moisture before sliding back over Galveston and Houston, cities it's already hammered.
Even when the rain is gone, dangers will persist, said National Weather Service Director Louis Uccellini, because "the flooding will be very slow to recede."
Here are the latest developments:
-- The average annual rainfall in Houston is 50 inches. The city has seen 25 inches of rain in two days. Another 25 could fall by Saturday.
-- Several cities, including Alvin, Friendswood, League City, Pasadena, Pearland, Seabrook and Webster, have issued 11 p.m. curfews.
-- A mandatory evacuation order was issued for areas along the Brazos River in Fort Bend County.
-- Dallas is opening a "mega-shelter" capable of accommodating 5,000 evacuees at the Kay Bailey Hutchison Convention Center by Tuesday morning.
-- The Houston Independent School District has canceled school for the week for the district's 215,000 kids.
-- President Donald Trump will travel to Texas on Tuesday, press secretary Sarah Huckabee Sanders said. Gov. Greg Abbott and Sen. John Cornyn, R-Texas, are scheduled to tour the coastal bend region Monday.
-- Energy provider CenterPoint says 96% of its Houston customers have power, but more than 93,000 are without electricity as the company's crews experience difficulty reaching the affected areas.
-- The storm killed two people in Texas -- a woman in Houston and a man in Rockport -- authorities said, and the death toll will likely rise.
Finding a 'new normal'
Flooding continued in and around Houston on Sunday as citizens with boats assisted authorities in search and rescue efforts on roads that have turned into rivers.