Bagwell Voted into Baseball Hall of Fame
Former Astros All-Star Earns Baseball's Highest Honor After Stellar Career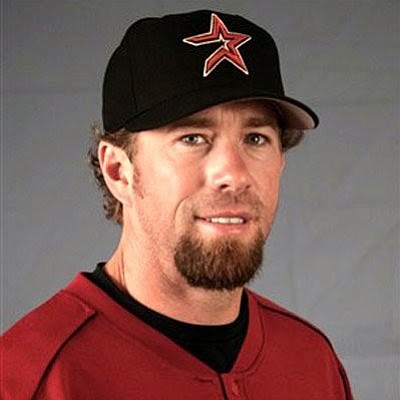 HOUSTON, TX - The National Baseball Hall of Fame and Museum officially announced today that former Astros All-Star first baseman Jeff Bagwell will be a part of the Hall's Class of 2017. Bagwell earned his place in baseball history in what in what was his seventh season on the ballot.
This year's induction ceremony will be held in Cooperstown on Sunday, July 31. On that date, Bagwell will become the second player in franchise history to go into the Hall of Fame as a member of the Houston Astros, joining longtime teammate Craig Biggio, who was inducted in 2015.
"On behalf of the Astros organization, I'd like to congratulate Jeff Bagwell on being voted into the Hall of Fame," said Astros Owner and Chairman Jim Crane. "When Jeff played here, a sign was posted in the weight room that read 'Bagwell's Gym, Work Hard, Play Hard or Leave.' That reveals a great deal about what he was all about. Throughout his career, Jeff worked extremely hard to become great a player. He was a winner and an outstanding representative of the Houston Astros and of the City of Houston. We were thrilled when Craig Biggio was voted into the Hall two years ago, and now we are ecstatic that Jeff will be joining him this year. This is an exciting day for the Astros and for our great fans."
Bagwell truly was a dominant player for an extended period of his career. In addition to being an elite hitter, he was also known as a solid defender and baserunner. His career hitting statistics are among the best all-time and are superior to many current Hall of Famers.
"It is great day for Jeff Bagwell, the Astros organization and Astros fans everywhere," said Astros President of Business Operations Reid Ryan. "Jeff's numbers stand alone. He played the game with grit, determination and a drive to win that few players ever know. This Hall of Fame induction is the fitting tribute to one of the game's great players. Congrats, Baggy, on a well-deserved honor."
ONE OF THE BEST EVER
During his illustrious 15-year career, all spent with the Astros, Jeff Bagwell compiled a .297 batting average with 449 home runs and 1,529 RBI while posting a .408 on-base percentage and a .540 slugging percentage. He is the Houston franchise leader in career home runs, RBI, batting average and walks, and ranks second in club history in games, runs, hits, doubles, total bases, on-base percentage and slugging percentage.
His .948 career OPS ranks 10th all-time among right-handed hitters and 20th all-time among all hitters. Also, notably, Bagwell played nine of his 15 seasons in the pitcher-friendly Astrodome. A versatile player, Bagwell was considered an outstanding baserunner and defender. He remains the only first baseman in NL history to reach the 30-30 club in home runs and stolen bases in a single season, which he did twice in his career. He also was a Gold Glove winner and currently ranks 3rd all-time in career assists as a first baseman with 1,704.