Houston Native Lands Role in Tracy Morgan's The Last O.G.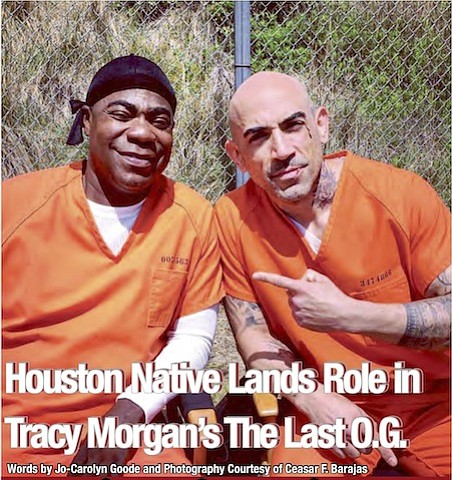 During the wee hours of the morning on June 7, 2014, Tracy Morgan almost lost his life after a Walmart trucker collided with his limo. But God was not ready for Morgan just yet. After eight days in a coma, many shattered and crack bones, severe brain injury, and a long recovery Morgan made his way back to life and back to the career he loves, comedy. Now he is set to star in his first major television role since that tragic accident and a Houstonian will be right along with him on set.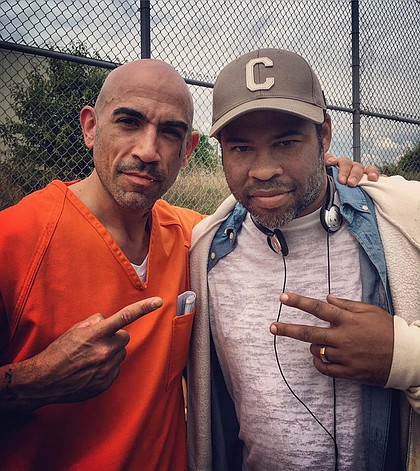 From the minds of Jordan Peele and John Carcieri, "The Last O.G." is show that has been in the works for a while. It hinged on the recovery of its star, Tracy Morgan. With these three mentioned names, it is already a given that the show will be a hit and funny. Coming to TBS later this year, the show follows the life of Tray (Tracy Morgan), an ex-con released from prison after serving 15 years. Now a free man Tray finds it hard to adapt to life on the outside with all the world's advancements since he has been locked up. He tries to reconnect with his old girlfriend (Tiffany Haddish) but she has moved on to start a family with her white husband and Tray's twins. Not knowing how to cope or having anyone to help him, Tray turns to his old ways that landed him in prison the first time.
This is where our star Houstonian steps in. Ceasar F. Barajas plays a fellow inmate at the prison known as Tear Drop. Barajas describes Morgan as one of the most gracious, talented people he has ever worked with. "He was constantly thanking everyone on set," said Barajas. And when he wasn't thanking people, Morgan was encouraging them. During one of Barajas' scenes with Morgan the camera were turned so the focus would be on him instead of Morgan. Before the scene was shot, Morgan turns to Barajas to say, "Alright baby, it's your time to shine." A nervous Barajas was in awe of Morgan's supportive words. "You know to have someone of that caliber to say that is so encouraging and I really, really appreciated that." The act spoke to the character of Morgan and is a testament to who he really is as a man.
Since Barajas worked closely with Morgan I had to know how he thought the comedic actor was doing. "Tracy is good. He looks great. He sounds great. The wit is there," said Barajas as he spoke about how Morgan would adlib on set often. Barajas is proud that he never broke character but on the inside he was dying from laugher.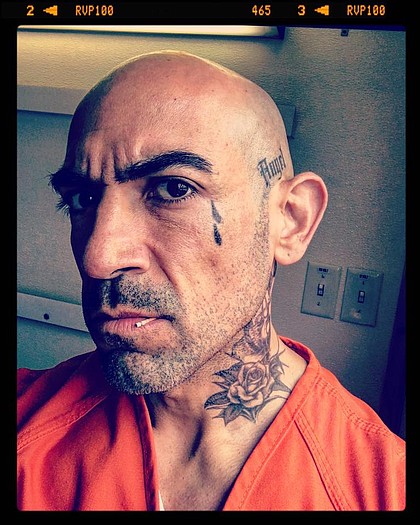 Morgan is not the only big name Barajas is working with these days. Add the name Audra McDonald. He backed up the six-time Tony Award winner's powerful voice in the movie "Hello Again," first produced by Lincoln Center Theatre in 1994. In the course of the film that follows the relationships of 10 love affairs across different stretches of time in New York, McDonald becomes a pop singer. It is when she is a pop singer that we see Barajas' best moves as one of her backup dancers. Bonus for Barajas was making the single release cover for the official music video from the film for the single "Beyond the Moon."