Let Them Eat Cake
Wedding Cake 2017 Trends and Interview with Tammy Allen Award Winning Baker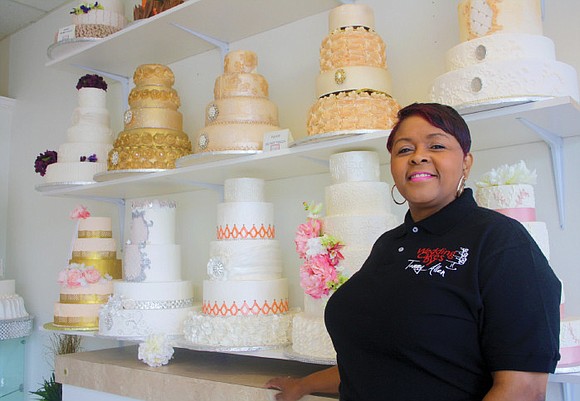 Everyone knows 2017 is all about the cake and who better to ask than award winner and top wedding cake designer Tammy Allen of Wedding Cakes by Tammy Allen. According to Brides.com, bakers are taking buttercream to a whole new level. Bridal cakes are being made bigger with more elaborate style using geometric shapes. Watercolors, crystallized candy, and bling are just some of the newest trends couples are bound to see appearing on cakes this year. With so much new creativity happening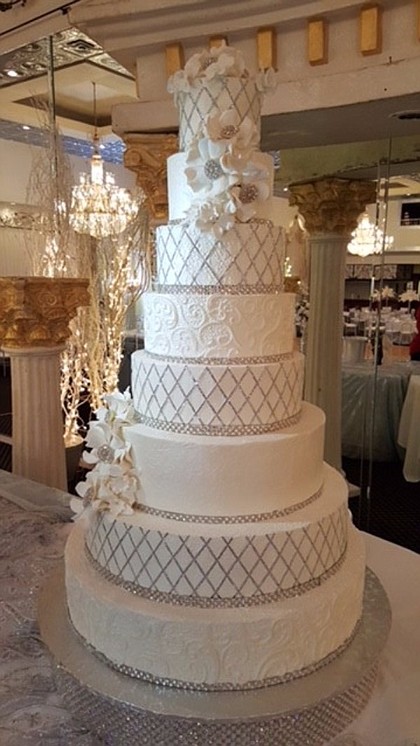 with cakes the sky is the limit on the perfect cake for the special day.
I was thrilled to sit down and have a chat with local favorite and top wedding cake baker Tammy Allen, who is the genius behind her award winning bakery and knock out flavors. With more notoriety, her little bakery has been making major noise in Houston and outside city limits as brides are now flying in just to get a slice of her infamous cakes. Known for her incredible and unique flavors such as melon, mango, strawberries champagne, and Hennessey chocolate. Allen is easily becoming one of the hottest wedding bakers around.
Current awards received for 2017:
The Best of Bridal Extravaganza Show 2017
2017 Pick for The Knot Best of Weddings
Who's Who In Houston Area Weddings 2017 Editors' Choice
Wedding Wire 2017 Couples' Choice Award
HSM: Where are you from and how long have you been baking?
Allen: I'm originally from Houston, Texas, raised on the north side of town and I have been baking for 27 years.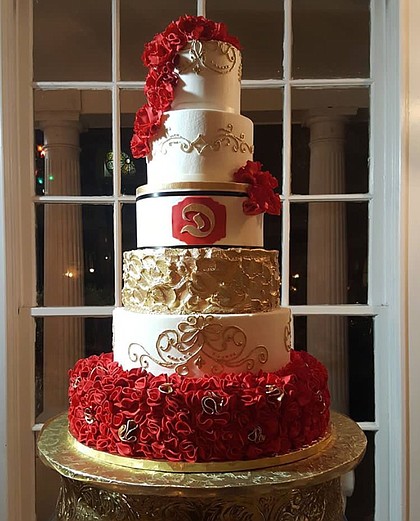 HSM: When did you know you wanted to bake wedding cakes?
Allen: 20 years ago I did a friend's wedding as a favor and she shared a booth with a friend at the Bridal Extravaganza Show and pushed me to get my own business started because she knew I had some unique flavors.
HSM: How do you come up with your flavors?
Allen: Every Sunday my husband and I play around with different flavors and our signature secret melon flavor came about on Sunday just like that! We played around with the flavors and a bride had just flown in. We asked her if she wanted to try something different and she tried it and changed her entire cake order based on that flavor. After that, I knew we had something good. We also use the highest quality ingredients and extracts that are carefully selected and imported in from the islands. So our melon flavor is not just something anyone can copy and come up with.
HSM: What sets you apart?
Allen: Our flavors - everyone else in Houston all had the typical wedding flavors and that can be boring. Once we introduced our unique flavors that were good our business just starting taking off. We also are known to do different designs other wedding bakeries back away from.
HSM: What are the trends this wedding season with bridal and groom's cakes?
Allen: Trends are GEOD Cakes with candied rocks, naked cakes, and scraped naked cakes are also huge this year. Bling is still in it! Bling will never go out of style and we use a very unique bling imported in and, of course, you can only get our unique bling from Wedding Cakes by Tammy Allen.
Schedule a cake tasting with Wedding Cakes By Tammy Allen this wedding season. I suggest you call ASAP. After becoming one of Houston's most sought after bakers, she books up fast simply because of her unique flavors and designs. They are truly out of this world. For more information on booking, visit