Houstonian Changing the Hair Industry with The Weave Dryer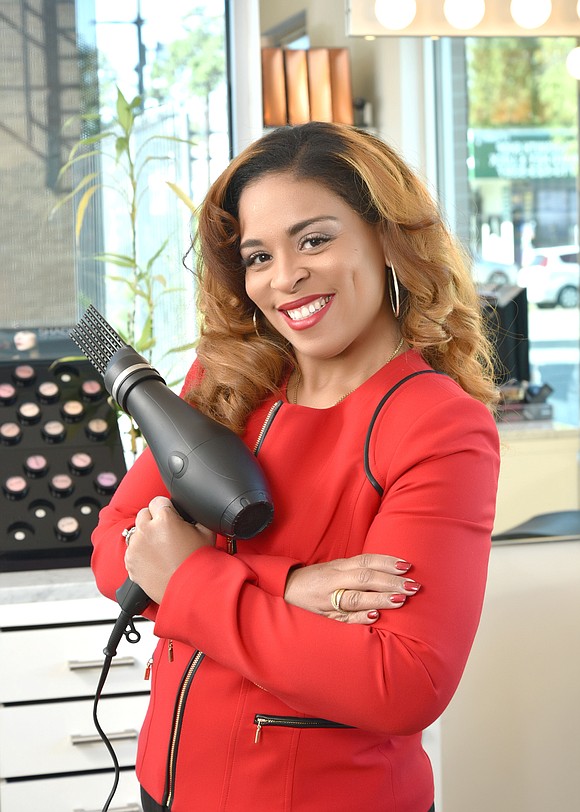 Inventions are the answers to what annoys us most in life. While on vacation Dr. Michalyn Porter was having a hard time drying the hair underneath her weave. She noticed the problem was not germane to her alone. Getting weave to become dry was not the only troublesome problem, she also observed how not drying hair properly could lead to infections. It was then she knew that she had to do something about this problem that annoyed her.
Lucky for Dr. Porter, she had a reliable source to which to turn, her grandmother who had been a hairdresser for over 60 years. Her grandmother spoke to her in a dream showing her the overall design of what would become the first prototype of the Weave Dryer.
Her grandmother speaking to her in this way was something not usual as the two had a close relationship. As a child, one of Porter's favorite places to be was at the side of her grandmother. Porter reflected, "My grandmother was the second most influential person in my life." It was because of her bond with her grandmother that drew her to the beauty industry. "I was always intrigued by the beauty and fashion industry as a child. Watching my grandmother's beauty techniques and discussing ways in which she worked with her clients to style their hair always lead me to want to be creative with my own hair." That creativity has paved the road for her to change the way weave is dried with the Weave Dryer.
The dream was first birth in 2012 but did not become a reality until recently. Her beginning stages of going from just an idea to an actual product started off with a drawing on a cocktail napkin. She then proceeded to protect her invention by getting a patent. Researching for a quality manufacturer was her next move. "Finding a manufacturing company was probably the hardest part of the process, it was a nonstop search with finding a company who would help me build this product," said Porter.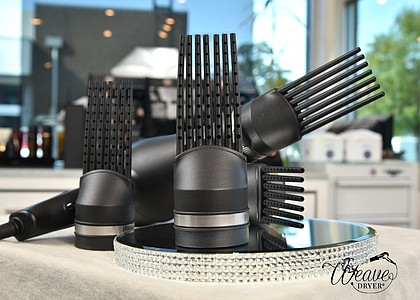 The Weave Dryer is the only one of its kind out in the market. The nozzle is made of heat resistant rubber that can fit on all blow dryers and is able to get into confined spaces to get the hair dry. Created to dry hair extensions, braids, twists, locks, and any eclectic hairstyle, the nozzle provides a way to quickly and conveniently dry these types of hairstyles after maintenance. The nozzle features several thin, elongated hollow tubes that facilitate the passage of air into the hair. The nozzle gently dries hair faster than sitting under a hooded dryer. It's absolutely the best and healthiest way to eliminate the possibility of having wet hair on your scalp when wearing extensions.
And just like any good thing, Porter is not keeping her good thing a secret. She is sharing the Weave Dryer with the world. She has been getting the word out about the Weave Dryer at various beauty shows and through word of mouth. Feedback from customers and beauticians has been amazing. Celebrity hair stylist Kim Kimble even told Porter, "I have never seen something so unique."
As of now, the Weave Dryer is only sold online at weavedryer.com for $49.99, but we can expect to see it in stores such as Sally's Beauty Supply in the next couple of months. Other plans for Porter include expanding her product line that will break out into the pet industry. Keep up with her for updates @WeaveDryer on all social media platforms.