Art, Beats, and Lyrics Brings Entertainment and Dollars to Aid Ongoing Relief Efforts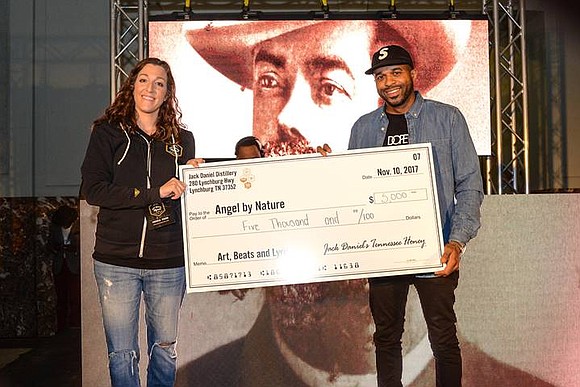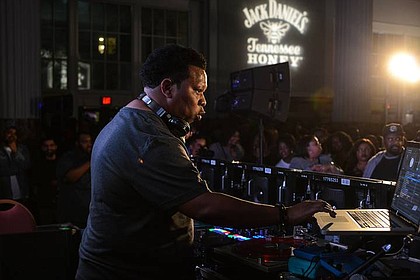 It's a vibe! Art, Beats & Lyrics presented by Jack Daniel's Tennessee Honey brought its talents to Houston! The traveling lifestyle experience was hosted by Minute Maid Park, home of our World Series champions; The Houston Astros. The event featured visual masterpieces as well as interactive talents, technology and more from renowned artist across the country. Couple that with some live DJ's including Houston's own DJ Big Reeks of The Waxaholics, a headlining set from the legendary, hip-hop producer and DJ: Mannie Fresh; and a donation to benefit devastated Hurricane Harvey areas and you have captured the essence of AB+L.
As soon as I stepped in, the lights from the stadium made me glow with pride as I imagined the sound of the baseball being hit with a bat, thousands of fans cheering, and the smell of hot dogs. I immediately saw two women painting on barrels, the bass from the music beating in my chest, and the smiles of every one appreciating art guided me through the showcase room.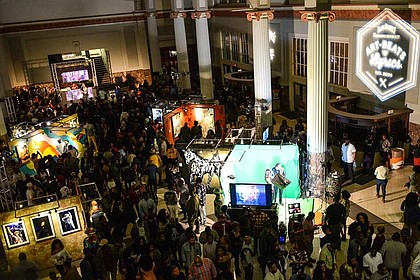 I walked around and quickly found a painted statue with a sign that said "Follow Your Bliss" hung around his neck. I smiled and took a picture of the memory. As I continued looking at the artwork, watching others stop and analyze the strokes and mediums used to create these authentic urban visionary pieces, I tried to imagine if this is what Curator Dubelyoo envisioned.

Art, Beats & Lyrics is in their 11th year of moving the culture forward, by providing a platform for urban artist and musicians to showcase their artistic geniuses on. It promotes unity and kept everyone responsible by giving out a drink ticket for a signature Honey Jack cocktail. During the even, Jack Daniel's Tennessee Honey presented a $5,000 donation to DJ Mr. Rogers, who has been a key player in Hurricane Harvey Relief. The donation will benefit Angel by Nature in its efforts to aid surrounding areas that were devastated by Hurricane Harvey. You can make additional donations by visiting www.JackHoneyABL.com.
Some of the best up and coming artist showcased at AB+L, and thousands showed up to appreciate, learn, and see seasoned veterans and upcoming artists all under one roof. I really liked the virtual reality corner. The interaction added extra spice to the experience. Unfortunately, I didn't get a chance to try it but I am ready for the next time it comes to Houston. To find out more about what you missed or to see other cities head over to www.JackHoneyABL.com.