How Hollywood Has Reacted to Weinstein Allegations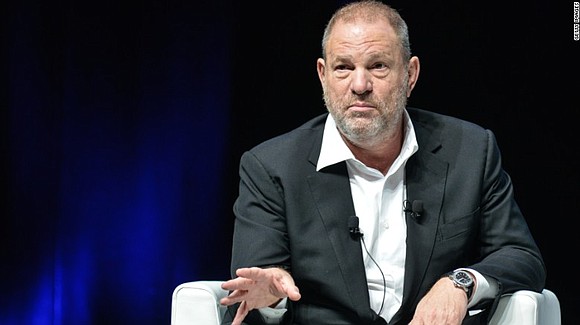 By Sandra Gonzalez, CNN
(CNN) -- More than a day after The New York Times published a blistering report detailing numerous accusations of sexual harassment against prolific film producer Harvey Weinstein, none of the movie mogul's frequent A-list collaborators have spoken publicly about the news story that has rattled Hollywood.
CNN reached out to representatives for a dozen actors and directors who have worked on Weinstein-produced films. All failed to respond or declined to comment.
On social media, Jessica Chastain, Judd Apatow, Lena Dunham, Brie Larson, and Amber Tamblyn are a few of the artists and filmmakers who posted messages of support to Weinstein's accusers or commented on the Times report.
"As always, I stand with the brave survivors of sexual assault and harassment. It's not your fault. I believe you," Larson wrote.
Chastain, considered an awards season contender for her work in Aaron Sorkin's "Molly's Game," said: "Women are fighting against the 'Grab Them By The Pussy' normalization & speaking up. It's never easy to be the first to go on record #Respect"
On Thursday, The Times published a story chronicling nearly three decades of alleged sexual misconduct by Weinstein, and claiming that Weinstein had come to legal settlements with at least eight female accusers over the years.
Weinstein has said he will sue over the publication's handling of the story, which featured interviews with accusers including actress Ashley Judd.
Charles Harder, Weinstein's attorney claimed that Weinstein's camp provided information that the Times failed to include, but he did not identify specific inaccuracies in the report.
Tamblyn, who appeared in The Weinstein Company's 2012 film "Django Unchained," offered her thoughts on those who came forward in the article.
"Heed the mantra and never forget: Women. Have. Nothing. To. Gain. And. Everything. To Lose. By. Coming. forward," she tweeted.
Apatow, a producer on awards hopeful "The Big Sick," took aim at Weinstein's statement on the accusations, released yesterday.
In Weinstein's statement, he claimed he "came of age in the 60's and 70's, when all the rules about behavior and workplaces were different."
"That was the culture then," he said. "I have since learned it's not an excuse, in the office - or out of it."
Apatow tweeted: "The 70's were 37 years ago. You are blaming growing up in the 70's? You haven't picked up anything since then?"
Weinstein also expressed remorse and announced he would be taking a leave of absence from The Weinstein Company to seek treatment.
"I appreciate the way I've behaved with colleagues in the past has caused a lot of pain, and I sincerely apologize for it," Weinstein said.
Late Friday, The Weinstein Company announced his leave would be indefinite and begin immediately.
Hollywood's need for a 'culture change'
How long the silence from Weinstein's closest allies will last remains to be seen.
Kirsten Schaffer, executive director of Women In Film, a nonprofit that promotes gender parity in Hollywood, said she believes the lack of response won't last.
"I'm hopeful it's going to come," she said, when asked about the radio silence from Weinstein's deep well of famous heavy-hitters. "If it doesn't come, we still live in a culture of fear. People are legitimately afraid of speaking out and that it will affect their careers because it has affected people's careers in the past."