Houston-based Rapper, Activist, Philanthropist, and Entrepreneur Trae the Truth Launches "We Are One! Hurricane Harvey Relief" Fundraiser
Focusing on the Underserved and Elderly, Trae Aims to Raise $250,000 Through His Non-Profit, Angel by Nature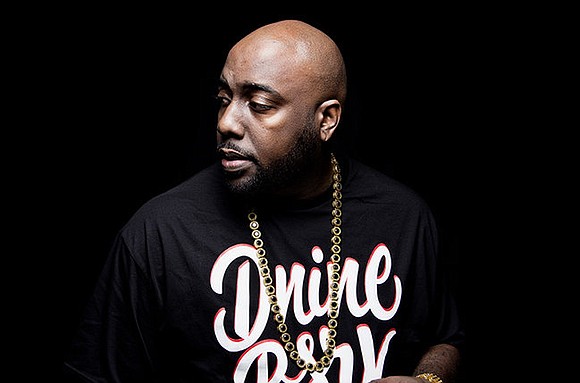 Critical Praise:
"More concise rhymes, insightful and diverse subject matter, and solid features show how far Trae has come as an MC and a songwriter." - BET.com
"Houston hip-hop veteran Trae Tha Truth may not be anything to you but down in the city of Screw Juice, the Asshole By Nature is the man in the streets" - VIBE
"Trae embodies everything that is Texas in an artist. He's independent, strong and a survivor." - SXSW.com
"Trae Tha Truth (or just Trae) is one of the more authentic artists currently operating in Texas, if not the South in general." - HotNewHipHop
"Trae tha Truth is one of Houston's most imposing musical forces, a bona fide legend in the harrowing streets of southwest Houston." - Houston Press
The Campaign:
Houston-based rapper, activist, philanthropist, and entrepreneur, Trae Tha Truth, has joined rescue missions for Hurricane Harvey and has launched a Go Fund Me titled "We Are One! Hurricane Harvey Relief" to raise money through his 501 (C)3 foundation Angel By Nature. His mission is to raise $250,000 buy supplies needed to aid underserved families and senior citizens.
Recognized for his outstanding philanthropic endeavors throughout the years, Trae the Truth was honored by being given his own day by the mayor of Houston in 2008, entitled, Trae Day. For over 10 years, Trae has produced numerous food drives, back-to-school drives, and his annual free block party called Trae Day, has been widely praised for being a great source of badly needed resources, useful information, and family-friendly fun for the community. Since Hurricane Harvey touched down in Houston, Trae has been in the field, joining and organizing rescue missions, delivering supplies, and providing a sense of comfort. His efforts, including going out in boats to retrieve residents who were stranded in their homes, including Orlando Magic forward Jonathan Simmons, have landed him on the nationally syndicated CNN and Good Morning America's Hometown Heroes segment.
Trae Tha Truth is calling for the support of everyone to help him continue his efforts. In addition to the monetary donations, clothing donations are also being accepted.
Donate to Trae's Hurricane Harvey Relief Fund: https://www.gofundme.com/traethatruthweareonehurricaneharvey