American Idol Alums Danny Gokey and Mandisa Bring Rise Out Of The Dark Tour to Houston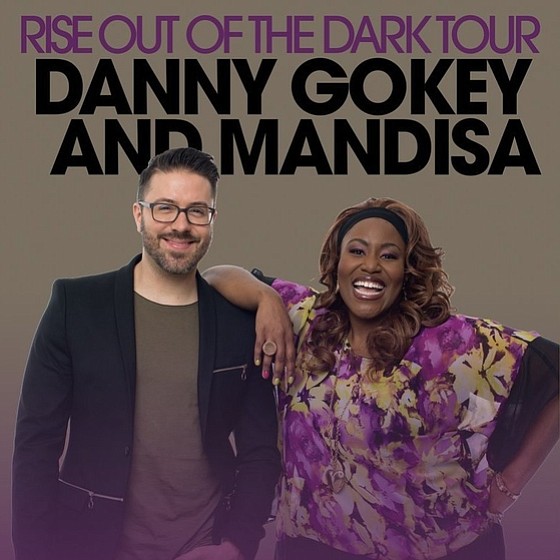 On behalf of KSBJ Special Events, American Idol Alums Danny Gokey and Mandisa are coming to Houston on Saturday, September 30th for their Rise Out Of The Dark Tour. This is all part of the artists continuing to show love to Houston in the aftermath of the storm. A couple of weeks ago, both artists were a part of a benefit concert to raise money for Harvey relief.
The title of the tour hints at the obstacles the pair have overcome in their lives. Gokey had to overcome the death of his wife and high school sweetheart Sophia Martinez in 2008. Although he remarried in 2012, Gokey would have never started his new family if he did not find healing in God and music to break free from his depression. Mandisa also suffered a tragic loss when her close friend died of cancer a few years ago. "There was a series of about three years where I kind of just went MIA," Mandisa revealed. "It really sent me into the deepest pit of despair that I have ever been in in my life. I was questioning everything about the goodness of God and why He allows things like this to happen." However, the singer has since overcome the hard times with the help of God, family, and friends.
"There is hope for those battling depression," she wrote on Instagram. "God lifted me #OutOfTheDark, and I believe He'll do the same for you!"
Purchase tickets at http://ksbjse.org/6fmvR