Partner Agencies Help Houston Food Bank Meet Increased Need After Harvey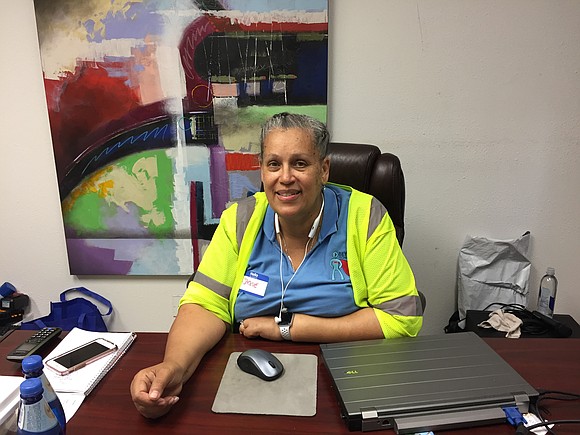 The floodwaters have receded, but life is far from normal in many parts of Houston. At the Houston Food Bank, the warehouse has been operating around the clock to help those impacted by the storm. More than 19 million pounds of food has left the warehouse in the last month. That's three times the normal monthly distribution rate. "There is incredible need out there and we do not see it slowing down any time soon," said Greene. "Recovery will not be fast for many in our community who are, literally, starting over with nothing. We are committed to being there to help for the long haul."
Harvey pushed many residents over the edge financially. Homes and cars were destroyed by the floodwaters and many residents have been unable to work since the storm. With no income and mounting repair costs, they are finding themselves having to seek assistance. For many, this is the first time they have been in the position of needing help.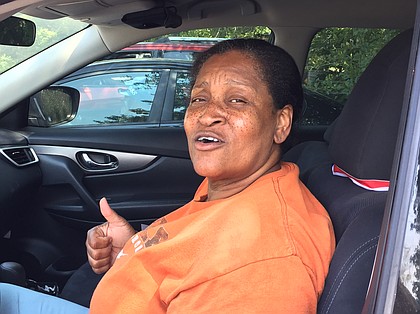 Among those in need is Eunita Moore. She was one of hundreds in line one recent morning at Launch Point Community Development Corporation on West Little York in northeast Houston. Moore describes herself as a giver, the one who is usually volunteering to help others. This time she is in need and it is a hard place for her to be. With the food and other supplies provided by the Houston Food Bank she can now eat and pay for repairs. "I don't need a lot, just something that will help with a meal here and there," she says.
Launch Point CDC and more than 230 other partner agencies are providing disaster relief in the Food Bank's 18-county service area. This includes 11 agencies that serve as hubs, which receive a trailer truck loaded with disaster product daily. At the peak of the Harvey response, 24 hubs were in operation to serve flood victims. Jackie Mayhorn, who runs Launch Point with her husband, Ivory, says thousands of families have been coming there for help. "I have nothing but praise for the Houston Food Bank. I cannot thank them enough," she said. "We have been able to get fresh fruit, meat and MRE's out to the community. Without the food bank, we would not have been able to meet the need."
To help children in families affected by flooding, the Food Bank is offering disaster food sacks through the Backpack Buddy Program. Nearly 35,000 food sacks have been distributed to 209 schools. Likewise, the Teachers Aid Program is helping teachers in the hardest hit school districts. To date, approximately 320,000 pounds of school supplies have been provided.
You can register to be a Food Bank volunteer on houstonfoodbank.org. There are morning, afternoon and evening shifts available for volunteers as young as six. If you would rather help another way, the best option is a money. Donations will be used for disaster relief until this year's needs are met, and the remaining funds will support ongoing hunger-relief efforts. Those in need of food assistance should call the Food Bank's Helpline at 832-369-9390 or access the list of partner agencies available at houstonfoodbank.org/Harvey.