Actress Regina King Shines in Seven Seconds on Netflix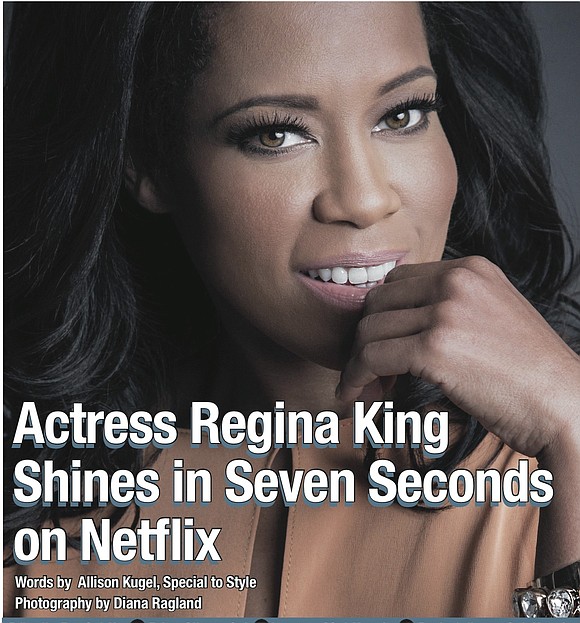 With an acting career spanning four decades and multiple awards and nominations, Regina King has effortlessly embodied countless memorable characters across the big and small screens.
From thought provoking films like Boyz n the Hood, Poetic Justice, Jerry Maguire and Ray; to lighter fare like the Legally Blonde and Miss Congeniality franchises, Regina King brings a special sparkle to every role she's tackled. On the small screen, King's presence in past television series like Southland, The Boondocks, The Leftovers, Shameless, and her Emmy- winning turn in American Crime, have highlighted some of the more significant social issues of our time, both with ironic humor and with poignant drama. Wherever art is imitating life in a significant way, Regina King has been tapped to play a pivotal role in the project.
What audiences may not know is that King is also an accomplished television director, with a growing resume of credits including smash hit television shows from Scandal and Greenleaf to The Good Doctor and This Is Us.
Her most recent Emmy-nominated performance as Latrice Butler, grieving mother of a teenage son who is the victim of a death by auto, hit and run by a group of Jersey City police officers, is a true tour de force and a defining role in a long and treasured career.
Allison Kugel: What drew you to playing Latrice Butler in Seven Seconds?
Regina King: I was actually drawn to the role of [prosecutor] KJ Harper (played by Clare-Hope Ashitey), and [series creator] Veena Sud was sure that she wanted me for the role of Latrice. I liked the pilot script and decided to take that dive into the emotional pool.
Allison Kugel: You play the mother of a teenage boy who is killed by a police officer. What was your creative process in tackling such an intense role?
Regina King:Being a mother myself, and the mother of a black young man, there are certain fears you have that are unique to having a black child in America. You have fears as a parent when your kids are growing up, because you can't control everything. But there are those experiences that are specific to black children that are not the same for others. You experience a bit of it, yourself, as a child growing up in America. Unfortunately, it's our culture and something you grow up with. You then carry that perspective with you throughout your life. So, I had that going into this role. I also spoke to a mother whose son was murdered by a police officer. Hearing her pain up close and personal, and her feeling safe enough to share it with me, I would say that combination of things was how Latrice was birthed into Seven Seconds.
Allison Kugel: Is the story a fictional account or based on true events?
Regina King:It was based on the truth as far as the regard for black American kids and the law, and how they are regarded in America. That part of it is true, of course. So many examples have had similar outcomes to this story, but it was not taken from one specific person's story.