Ray's Real Pit BBQ Announces Move to New Location
Third Ward Smokehouse Relocates to Bigger Space Boasting the Same Bold Smokey Taste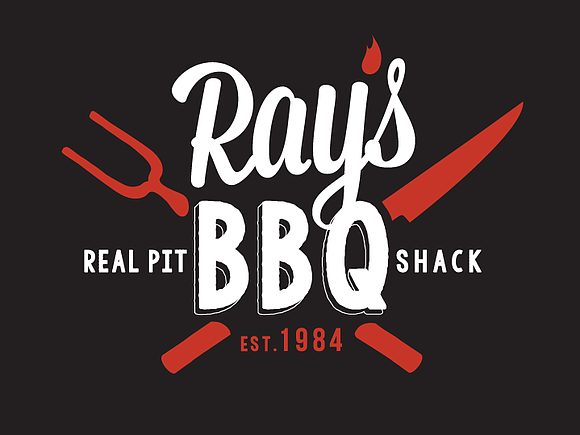 HOUSTON, TX - Iconic Third Ward smokehouse, Ray's Real Pit BBQ Shack, announces their move to a new location, boasting the same succulent flavor. Although the neighborhood eatery will remain in Third Ward, you can follow the smoke to 3929 Old Spanish Trail, Houston, Texas 77021. The doors of the new location will open March 2018.
BBQ connoisseurs patronizing Ray's BBQ Shack will enjoy 3300 square feet of casual dining with a rustic ambience. The new décor oozes of old school Texas barbecue. The highlights of the new restaurant features a larger dining area and kitchen, an outdoor smokehouse with wood burning pits, a bar with locally brewed beers on tap and domestic bottles. Although the new restaurant boasts new features on the menu highlighting the addition of pork belly sliders, Ray's BBQ Shack will still offer "foodie favorites" infused with smoke such as ribs, brisket, chicken, and sausage. To compliment those fiery favors they offer homemade sides and desserts made fresh daily. If you are not in the mood for a meal served off the pit, you can enjoy any of the following: burgers, po'boys, salads, loaded baked potatoes featuring any of their smoked meat, five cheese mac and cheese, or fish and shrimp dinners.
For more information about Ray's Real Pit BBQ Shack, please follow the flavor on Facebook and Instagram @RaysBBQShack and @RaysBBQ1 on Twitter. For a full menu of Ray's BBQ Shack signature dishes, please visit www.raysbbqshack.com.
ABOUT RAY'S BBQ SHACK
Ray's Real Pit BBQ Shack, "Smokin' Good with a Whole Lotta Soul," is a family owned and operated restaurant that has become a staple in Houston's Third Ward and Riverside communities. Currently, located at 4529 Old Spanish Trail in South Houston since January 2011, the barbecue hotspot is less than a mile from the Medical Center, University of Houston (main campus) and Texas Southern University. Hours of operation are Monday through Saturday, 11:00 a.m. - 8:00 p.m. and closed on Sunday. Ray's offers drop-off and full-service catering for all occasions, providing reliable, professional service with great food at a reasonable price.