6 takeaways from the biggest primary night of 2018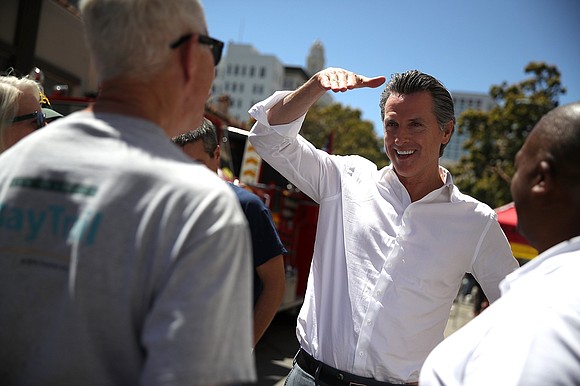 Sanders seems likely to run again in 2020 and is now confronted with a critical question: Is the 2016 magic still there?
If Pete D'Alessandro's showing in Iowa's Third Congressional district provides any clues, that answer is no.
D'Alessandro, Sanders' top aide in Iowa during the 2016 caucus, finished a distant third to Eddie Mauro, a former teacher, and Cindy Axne, a former state government official on Tuesday night, according to CNN's projection.
Sanders, who is cautious with his endorsements, went above and beyond for D'Alessandro. He backed his former aide in January, traveled to Des Moines for a rally in February and wielded the power of his sizeable email list to raise money for D'Alessandro.
The email boosted D'Alessandro's fundraising, but did little to help him catch up to Mauro and Axne, who both significantly outraised the former Sanders Iowa aide.
Roby faces GOP wrath for opposing Trump
Alabama Rep. Martha Roby is headed to a Republican runoff to save her seat after failing to top 50% in Tuesday's primary.
Roby, whose criticism of Trump over the "Access Hollywood" tape in 2016 earned her a primary challenge, will face Bobby Bright -- a former Democratic congressman who is now running as a Republican -- in the head-to-head matchup on July 17.
Roby fell short of 50% in part because she is paying a political price in deep-red Alabama for saying in 2016 that she would not vote for Trump.
"I cannot look my children in the eye and justify a vote for a man who promotes and boasts about sexually assaulting women," she said at the time.
If Roby were to lose the runoff, she would be the second House Republican defeated in a 2018 primary. Rep. Robert Pittenger of North Carolina lost to former pastor Mark Harris in May.
Smooth sailing for New Jersey Democrats
Two hotbeds of competitive House races held their primaries Tuesday. And while California had Democrats sweating, New Jersey went exactly according to plan.
Every candidate backed by the Democratic Congressional Campaign Committee and preferred by the party establishment claimed victory. In GOP Rep. Leonard Lance's district, former assistant secretary of state Tom Malinowski held off a progressive opponent. In retiring Republican Rep. Rodney Frelinghuysen's district, former Navy pilot Mikie Sherrill -- one of the strongest Democratic recruits of the 2018 cycle -- cruised.
And in retiring GOP Rep. Frank LoBiondo's district, state Sen. Jeff Van Drew -- whose conservative positions made him a target of progressives -- coasted.
The Democrat who faced a surprisingly close race Tuesday was Sen. Bob Menendez. Now free of corruption charges, Menendez' underfunded and unknown challenger Lisa McCormick put up a surprisingly strong showing. It was a clear sign that a strong challenger might have been able to unseat Menendez.
Democrats hope anti-Trump fervor is brewing in Missouri
Democrats, in response to Trump's presidency, have flipped a sizeable 42 state legislative seats since the President took office in January 2017, the latest of which came in Missouri on Tuesday night.
Democrat Lauren Arthur, a state representative, led Republican Kevin Corlew, also a state representative, by close to 20% with all precincts reporting. The swing is significant given the district in suburban Kansas City backed both Trump in 2016 and Mitt Romney in 2012. Additionally, the Republican who stepped down from the seat earlier this year won reelection in 2016 by over 20 percentage points.
Why does this small seat in Missouri matter nationally? Democratic operatives hope the swing previews a strong showing in November, where voters are prepared to rebuke the President.
But there are also statewide implications at play, too. Tuesday's special election was the first time voters have gone to the polls in Missouri since Republican Gov. Eric Greitens resigned in disgrace amid a series of scandals. The fact that voters rebuked the Republican in this race could be a bad sign for Missouri Attorney General Josh Hawley, who is seeking to oust vulnerable Democratic Sen. Claire McCaskill in November.