The resurrection of Alex Rodriguez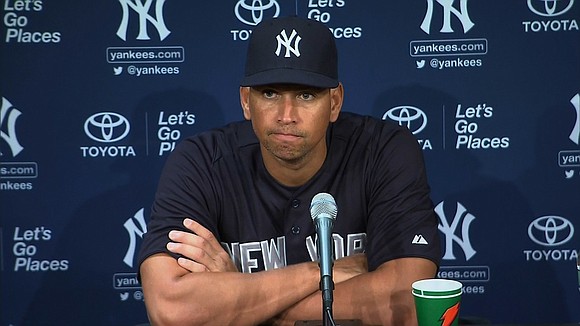 Ahiza Garcia
(CNN Money) -- It's hard to believe, but not too long ago Alex Rodriguez was one of the most unpopular figures in sports, and maybe America.
He was criticized for poor sportsmanship, faced allegations of being a slumlord, and garnered a me-first reputation.
Shortly before he retired in 2016, Rodriguez was one of the most well-known — and most disliked — pro athletes, according to The Q Scores Company, which measures the familiarity and appeal of brands, celebrities, companies and entertainment products.
The most devastating hit to his reputation came after he admitted to using performance enhancing drugs. As a result, he was suspended by Major League Baseball and missed the entire 2014 season.
But his problems extended well beyond baseball.
In 2017 and 2013 respectively, The New York Times and The Washington Post reported on claims that Rodriguez's rental properties in Floridan and Maryland were overrun with pests and rodents and that the buildings were not maintained and falling into disrepair.
Rodriguez declined to comment for this story.
Things looked bad for the the former Yankees third baseman, but if there's one thing Rodriguez knows how to do, it's make a comeback.
Rodriguez is everywhere these days, hosting shows on multiple networks, running a real estate empire, and generally charming fans who have been reintroduced to A-Rod the affable media star.
Here's how he turned it around.
Repairing the Yankees relationship
Many consider Rodriguez's 2014 suspension from baseball to be the nadir of his career, but he says that year was a catalyst for his dramatic turn around.
"I had to turn the lens inward, and I had to think about what's going on inside. Why am I making the same mistakes over and over again?" he said on a CNBC show he hosts. "Nine out of 10 days I would look at that mountain and go 'I'm not gonna make it.'"
The slugger patched things up with the Yankees, and dropped a lawsuit he'd filed against the league and the player's union. He personally apologized to team leadership and wrote a letter of apology to the fans in which he admitted his mistakes.
During the 2015 and 2016 seasons, Rodriguez morphed into a clubhouse leader, playing the role of elder statesman to a team of youngsters. The team feted him during his retirement tour at the end of 2016, and kept him aboard as a special adviser to the club.
"With all my screw-ups and how badly I acted, the fact that I'm walking out the door and Hal [Steinbrenner] wants me as part of the family — that's hitting 800 home runs for me. That's something I will be able to share with my daughters for a long time," Rodriguez told the New York Times in 2016.
Taking over your screens
Rodriguez really turned heads during the 2016 World Series, when he provided impressive analysis on Fox Sports' broadcast of the World Series.