Selection Sunday: UH Cougars Have High Hopes to Make the "Big Dance"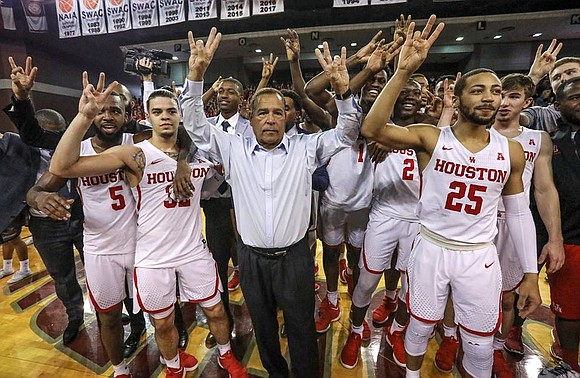 In days, college students, players, and fans will sit in front of their televisions waiting for the big announcement on who their basketball team will be playing in the first game of the second season. That's right people, March Madness is back. The NCAA will pick 68 teams from various Men's Division 1 basketball programs on Selection Sunday (March 11) to make up the 2018 tournament bracket. For the University of Houston men's basketball team, that day will mean so much more.
With two games left in the 2017 -18 season, the Cougars will be looking to end an 8-year drought from the NCAA Tournament. Their last appearance was in 2010, where they were defeated in the first round by the University of Maryland. Houston is currently ranked 25th nationally and is in third place in the American Athletic Conference at 12 – 4, but it is their overall record of 22-6 that has the selection committee poised to place them in the "Big Dance." The Cougars have big wins this year over conference foes #10 Cincinnati and #11 Wichita State and they will need a strong showing in the conference tournament to improve their seeding in the NCAA Tournament.
"When I came to the University of Houston, I thought to myself why can't this program be better? We are in a great city surrounded by great high school basketball programs," said the Cougars head coach Kelvin Sampson on an interview with sports talk show host Jim Rome.
Sampson took over a program that was less than mediocre in 2014 and has turned the program completely around. Since his arrival, the team's overall record is 77-45. This will be the third 20-plus win season under the former Houston Rockets assistant. He acknowledges that the current administration along with current Houston Rockets owner Tilman Fertitta has been very instrumental in the success of the program.
For all the talk and coaching Sampson does, he has also put together a team who believes in him and trusts his system. Senior guard Rob Gray leads the team in scoring and assists at 17.7 and respectively. Gray is a natural at point guard who has the vision and basketball mindset to play on the next level. "I see the floor better and make better decisions this year. I play at a slower pace instead of one speed," he said when asked about his court awareness. His veteran presence along with Junior guard Corey Davis Jr. is what drives this team towards success.
This U of H team looks poised and ready to play with any team in the country. "Our kids have a lot of pride. I think we are one of the best teams in the league," Coach Sampson said about this group of players he has assembled. Reminds me of another set of guys back in the early 80's who walked that campus with the same attitude. Good Luck.