Two Schools, Two Coaches, Texas Strong in March Madness
Demez White | 3/23/2018, 12:11 p.m.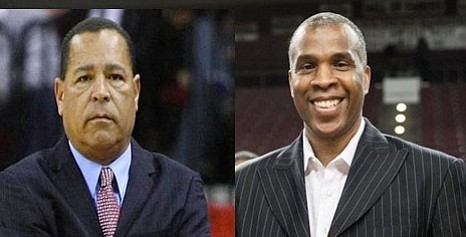 Texas Southern University and the University of Houston literally sit right across the street from each other. Both have put millions of dollars into their universities trying to make them more than commuter schools, which is a difficult task when you're in the heart of the fourth largest city in the country. Not to mention the giants in College Station and Austin thrive off the Houston market.
Two colleges erected from the dirt for working class men and women. The University of Houston for whites, Texas Southern for blacks, so isn't it ironic that almost 90 years later both schools went into the NCAA Tournament with a working class, underdog pedigree.
Their head coaches aren't very different; two men that were once at the height of their profession. Kelvin Sampson who built an Oklahoma program from a bottom feeder in the Big 12 to a dominant team. Mike Davis who was one of the youngest coaches in the Big 10 at the storied Indiana. These men were destined to stand alongside coaching greats and for both of them those destinies never became realized.
Assistant coaching jobs, scouting jobs and eventually both of them ended up across the street from each other. Kelvin Sampson at a school that once had the best basketball program in the country. Now they played in empty arenas with facilities that were worst than most high schools in the suburbs.
Mike Davis had it even worse. HBCU's make their money from playing big time schools. A game against a Division 1 program can keep the lights on for the entire season. Not only did he have to build a program but he had to build it while constantly losing. While constantly taking long bus trips and accepting kids that had burned bridges at other colleges.
The two coaches had this in common. Two transfers that had hopes and dreams of playing in the Big 12 or ACC but were now at these colleges in the heart of Third Ward, Texas.
Despite winning their conference championship, Texas Southern still had to play in the game. They won and Jimmy Fallon even gave them a shout out. The University of Houston didn't exactly shock the world by winning since they were sixth seed. Both schools had their moments and both schools fell short - the University of Houston on a miracle three at the buzzer; Texas Southern simply too small going up against of one the best teams in the country. After the sports shows have gone off and the next set of games start, the lights are now gone and social media has moved on, the two coaches still stand.
Will this be the beginning of a resurgence for UofH? Will Texas Southern start to compete with bigger schools? Will both coaches stay or let the allure of bigger schools and bigger fan bases pull them back in?
So many questions, so many unknowns, but for one weekend in March Third Ward, Texas was the center of the basketball universe.