Direct Energy Presents Mango Punch! in Concert Mar. 24 at Levy Park
Latin-infused music and the blues rule the day, while Chef Tim Love will also host food pop ups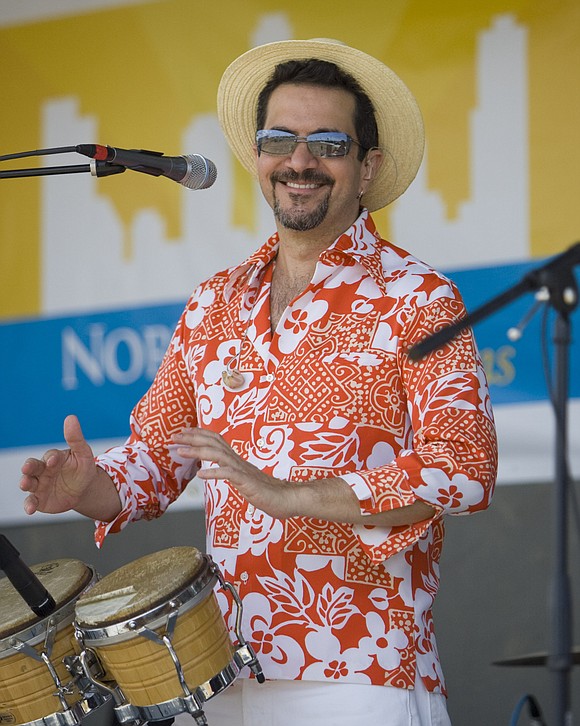 HOUSTON, March 5, 2018 – Direct Energy is the presenting sponsor for a free concert at Levy Park on Saturday, Mar. 24 featuring Mango Punch! as this month's headliner performing from 6 p.m. – 8 p.m. on the Pavilion Stage. Two other blues concerts earlier in the day will precede Mango Punch!.
Houston-based Walter Suhr founded Mango Punch! in the early 1990s, and the band made its live debut in the summer of 1991. Since then, the group has moved forward at a steady clip, varying in size over the years as it has made a name for itself performing at countless festivals, nightclubs and high-profile private events in Texas, Mexico and Guatemala, where Suhr grew up.
Mango Punch! tackles a host of sounds – Latin rock, tropical, lite hip-hop, reggae and salsa – while never straying far from friendly, conventional pop hooks. The band is a six-time winner of the Best Latin Pop Band in the Houston Press Music Awards.
Kicking things off at Levy Park at 12:30 p.m. is blues singer Evelyn Rubio, while the Tony Vega Band performs from 3 p.m. – 5:30 p.m., both from the Houston Blues Society and sponsored by the Levy Park Conservancy. Rubio is originally from Mexico and had established herself as a rock and pop singer, but she is now known for her bluesy, soulful, heartfelt vocals and her proficiency on the saxophone, with followings around the world.
The Tony Vega Band has been singing the blues since 1997 and stomping across the globe ever since, leaving a die-hard throng of cultivated fans in its wake. The band's Black Magic Box CD, released in 2016, "transports you to the golden age of the blues, further proving Tony is the blues 'Monster' that ZZ Top's Billy Gibbons claims him to be." The mix of Americana, rhythm and blues and pure blues will engage audiences of diverse musical tastes.
Texas-based celebrity chef Tim Love (who will open his flagship restaurant Woodshed at Levy Park in late 2018) and his team are providing delectable food offerings and beverages Saturday from 10 a.m. – 9 p.m., in addition to Friday from 5 p.m. – 9 p.m. and Sunday from 10 a.m. – 5 p.m. Some of the items available include elotes, crispy sprouts, chile parm chips, pulled pork sandy, shaved pastrami sandwich, griddled dog, Texas red elk chili dog, along with beer, wine, mixed drinks, sodas and water. Come and get a taste of Chef Love's offerings all weekend long.
Guests are invited to come out earlier in the day to enjoy a good workout with Bootcamp at 8:30 a.m. and Joy Yoga at 10 a.m. People can always enjoy other park amenities, including imagination playground blocks, arts and games carts, corn hole, children's play area, dog parks, ping pong and much more.
Levy Park is located in the heart of the Upper Kirby District at 3801 Eastside St., between Buffalo Speedway and Kirby Drive and Richmond Avenue and U.S. 59. Street parking is available on Wakeforest Ave and Eastside St, garage parking is available for a fee.
For more information about the Direct Energy concerts and other Levy Park events, visit our website at levyparkhouston.org or call 713-522-7275.