Alpha Kappa Alpha Sorority Kicks-Off Breast Cancer Awareness Month By Unveiling Signature Mobile Mammography Coach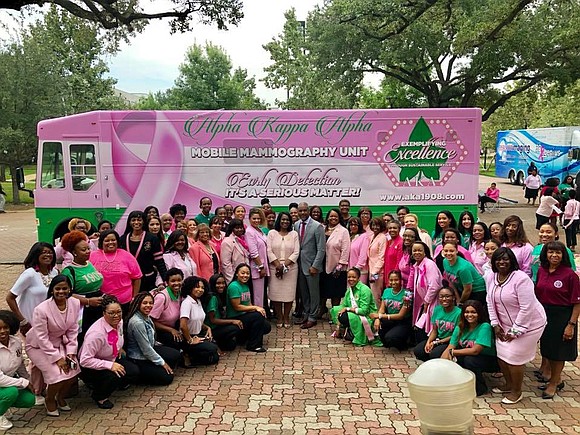 Alpha Kappa Alpha Sorority, Incorporated International President Glenda Glover says the service organization will be a formidable opponent in the fight against breast cancer with the organization's signature mobile mammography unit. President Glover was joined by more than 200 sororitymembers and other dignitaries, including U.S. Congresswoman Shelia Jackson Lee of Texas, for the celebrated unveiling of the Alpha Kappa Alpha Sorority Mobile Mammography Coach on the campus of Texas Southern University on Monday. AKA provided free mammograms to uninsured women in addition to scheduled mammograms for insured patients.
"Alpha Kappa Alpha members stand boldly, poised to take on this new challenge to fight breast cancer which is the leading cancer among women," said President Glover.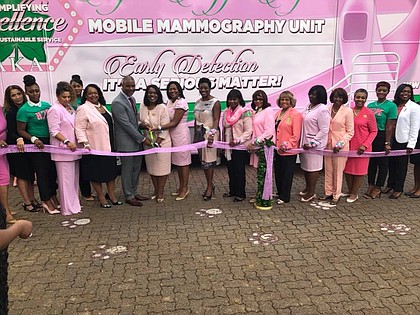 "This is an extremely important moment in the history of Alpha Kappa Alpha because for 110 years the sorority has implemented innovative programs that improve the lives of women, men, and children across the globe. Today, our legacy of impactful service continues with our new AKA Mammography Mobile Unit."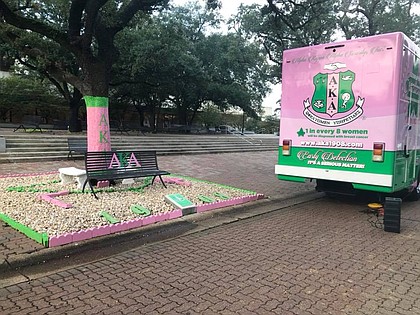 The mobile unit unveiling and ribbon cutting highlighted the sorority's AKA Breast Cancer Awareness Community Impact Day that began with a program featuring Texas Southern President Austin Lane and a personal testimony from a breast cancer survivor. However, the sorority's International Program Chair Ora B. Douglass made clear that while the ceremony and program were important, providing mammograms was the most significant part of the kick-off event.
"The key focus of Alpha Kappa Alpha's breast cancer initiative is to provide women access to early detection and education when it comes to this dreadful disease," said Douglass.
"Our overall mission is to address the factors that lead to breast cancer in African-American women through our AKA Mammography Mobile Unit. We helped 50 women take the first step to early detection and possible prevention with a mammogram today, and we provided the mammograms at no cost to half of them."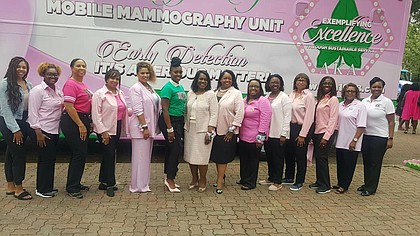 Local chapters will partner with clinics, health centers, and hospitals in their communities to emphasize the need for African-American women to receive regular mammograms. Alpha Kappa Alpha Sorority,Incorporated is committed to reach 100,000 women over the course of the next four years because the organization recognizes that early detection is the key.