Where I've Been: An Evening with Christina Wells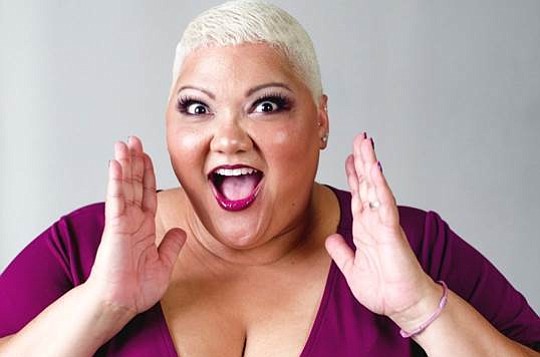 Houston, TX (Oct. 15, 2018) – America's Got Talent semi-finalist and powerhouse vocalist Christina Wells is bringing her talents back to her hometown on Sunday, October 21 at the Historic Majestic Metro in Downtown Houston for her celebratory Homecoming Show. Wells and her band will perform live in concert for a special performance that Christina calls, "a love letter to Houston". The evening will include performances of I Know Where I've Been and I Am Changing, songs which brought her national attention on the America's Got Talent stage this summer. For tickets, click here.
"I can't wait to share stories of where I've been with you all. I just want to sing for my friends, my fans and the city I love!" - Christina Wells
Along with a collection of standards and songs from her recent release, "Sing Christina", the evening promises to be an intimate look into Christina's journey from her life as a mother and nurse to making national waves as a performer, role model and diva. She will share her inspirations and struggles with the audience, as well as stories from her time with America's Got Talent. Christina is prepared to sparkle in front of the rich backdrop of the Majestic Metro in her one-of-a-kind evening gown. The audience should be prepared to laugh, cry, sing, be inspired, and most of all -- be entertained.
All guests are invited to mingle in the lobby before the concert. There will be light hors d'oeuvres served, and cocktails via cash bar. Christina wishes for her guests to come as they are, comfortable in anything from business casual to diva fabulous.
Concert & Ticket Details
Sunday, October 21, 2018 | Doors open at 5:30 PM
The Majestic Metro | 911 Preston St, Houston, TX 77002
VIP Tickets | $50
VIP ticket holders are treated to intimate, cabaret-style seating directly in front of the stage. Doors will open one hour early for VIP guests for a meet and greet with Christina Wells. Each guest receives an autographed headshot, free champagne for the table and a gift bag.
General Admission | $ 30
The historic Majestic Metro features open, theater style seating. Guests may choose their seats when they arrive. All seating is first floor, with unobstructed views of the stage, and easy access to cash bars and catering. Student and senior discounts available.
For more information and to purchase tickets online, visit shop.christinawells.com.