Mario Van Peebles Won't Stop Making Films That Matter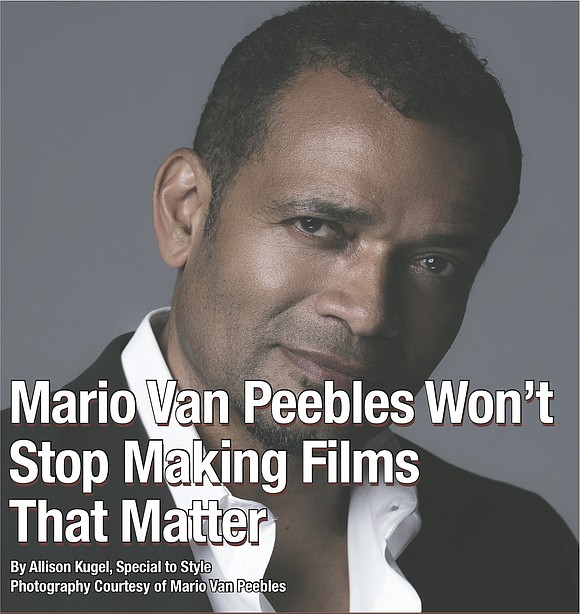 Born of a revolutionary bloodline to activist filmmaker, Melvin Van Peebles, you could say that Mario Van Peebles was born to make films that nudge our social consciousness and encourage us to answer questions we hadn't thought to ask. An actor, director, and writer, Mario Van Peebles' first foray into acting was playing a younger version of his father Melvin's character, Sweetback, in the senior Van Peebles' most notable film, 1971's Sweet Sweetback's Baadasssss Song. Baadasssss Song pioneered a new era of African-American cinema throughout the 1970s. It was this small role in his father's groundbreaking film that set the stage for Mario's life and career. He would continue to be driven to add to his father's earlier legacy with films that push audiences out of their comfort zone and question social and societal boundaries.
One theme that runs through much of Mario Van Peebles' work is the assertion that we all have the right to be fully recognized human beings, but more provocatively, how do we react when we feel that right has been infringed upon? Some might call Van Peebles an iconoclast, coming for long cherished, yet often potentially destructive social norms and institutions, while remaining inherently likeable to his fans. The secret, he says, is in the characters he writes, directs and sometimes portrays; they are complex portraits that make us look at the gray areas of life while being entertained.
As a filmmaker, he has an endless fascination with American culture, with all of its bumps and bruises. And as he states, "America is often referred to as 'the melting pot.' If you take immigrants from all over the world with different beliefs and bring them together you get conflict and sparks, but from that cultural [suffuse], you also get great music and art."
In his latest independent film, Armed, written, directed and starring Van Peebles, he plays a former U.S. Marshall who has fallen on hard times after he led his team of under-cover agents on a raid that went horribly wrong. Now, suffering from PTSD and other mental health issues, as well as a somewhat warped sense of reality, he must navigate life as a civilian while desperately trying to regain some former glory and recognition. Armed aims to portray the complexities of human nature and questions the publicly floated theory that "a good guy with a gun stops a bad guy with a gun." Van Peebles' character, Chief, was one of the good guys in his career as a U.S. Marshall. Still armed with a collection of guns, he now struggles with mental illness; a potentially combustible combination. The questions that this film asks are topical and obvious, but the conclusions are not, which is what makes Armed an interesting watch.
Allison Kugel: I'm going to lead with a comment that your character, Chief, makes at the end of your new film, Armed; "We're all born into this world looking for love, and sometimes we settle for attention." That statement is profound and ties into our culture's current obsession with social media. What's your take on that?