Business Style: Meet Ashley Odom, Owner of Omazing Occasions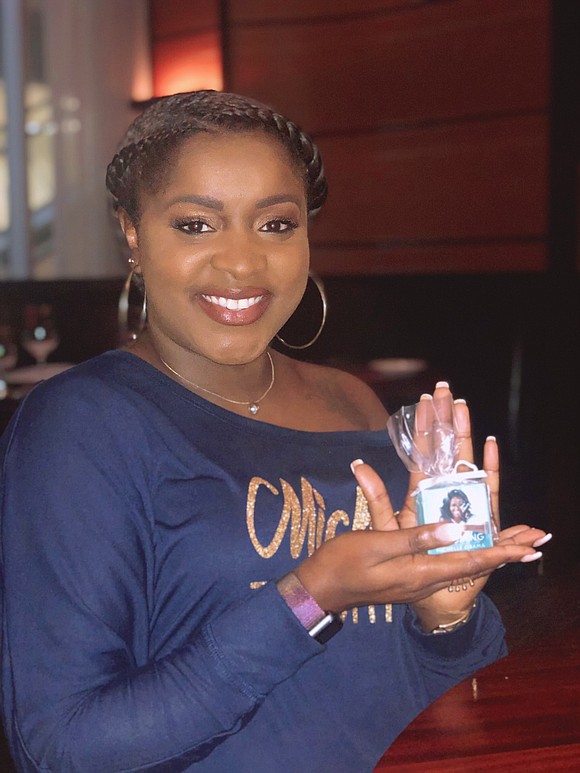 One lick, two licks, three licks were all it took to get to the center of a Tootsie Pop. Knowing how the flavors would combine in your mouth, slow licking was not an option. You wanted the satisfaction now. However, I have found one lollipop that you will want to lick slowly to really savor and enjoy it. Ashley Odom, the owner of Omazing Occasions, talks to us about how she turned the everyday lollipop into an adult only experience.
Just in time for the upcoming National Lollipop Day, Odom has released a new product to her already tasty line of treats for all occasions. Candiliquors are lollipops infused with alcohol. Flavors include Crown Royal paired with apple or peach and Ciroc coupled with watermelon, mango, and green apple flavors. The Crown Royal pops are the most favored by customers including Odom herself. "My personal favorites are the Crown Peach and Ciroc Watermelon, but I enjoy them all!" she admitted. Going at $25 per dozen, Odom is happy to whip out a batch with your choice of alcohol and flavoring.
Candiliquors maybe Odom's new product, however, her signature item is her chocolate covered Oreos. Her 'Omazing' Oreos were the second product that she offered through her business that she started in 2013. She started out making diaper cakes as gifts for baby showers. Not wanting to limit herself she expanded her product line to include chocolate covered Oreos after seeing some on Facebook. At the time, Odom had not seen the item and didn't know anyone who sold them. She did a little research on how to make the ooey, gooey sinfully good cookies and ran with it.
"I like making treats that are unique and new to my customers. I like the idea of being able to provide items that few are currently making so I can add on to your event in a way that you may not have thought of before," said Odom, who also makes chocolate covered strawberries, dipped pretzels, and chip and treat bags. Just recently to her title of candymaker, she added that of t-shirt creator with a line of personalized t-shirts and bags.
Although her product line is constantly expanding, Odom says customers return again and again for her chocolate covered Oreos. Add a personal touch to your Oreo design with a photo, company logo, ivy leaf and more. The cookies start at $25 and up per dozen.
"They can be used as favors for literally any occasion whether it's a birthday, retirement party, wedding, a shower or even a corporate event." Odom continued, "Many of my customers have purchased them for different types of events and I have some that purchase annually for the same occasion, so they are definitely my favorite to make."
Odom feels honored when customers speak about how much guests loved her products. Laughing at the fact that some customers say the treats go so fast at their events they barely get a chance to eat them. Cleverly, they have learned to order a few extra treats or put some aside before serving to guests.