Local Girl Stars in TUTS' Seussical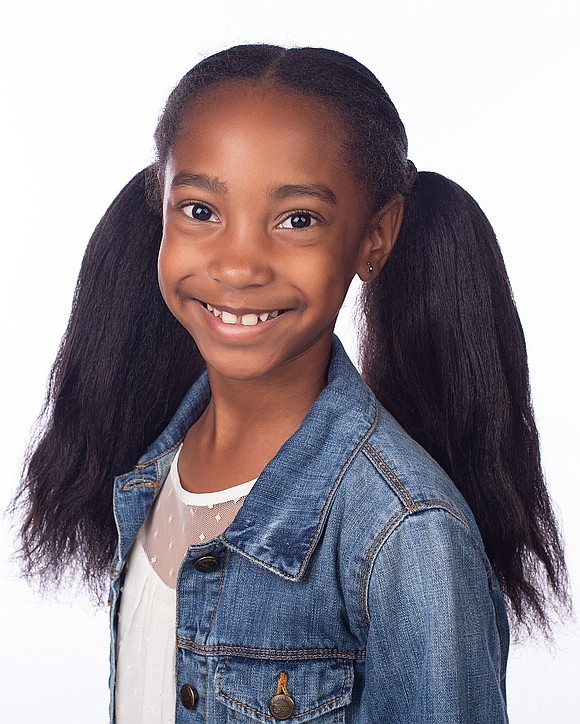 Tap into a child's imagination and there is no wonder what they might conjure. An oversized one-eyed yellow monster with feet for hands, people with orange Mohawks, blue faces, and green fangs instead of teeth or maybe a dog that meows instead of barks while his tail gets longer. That's the beauty of a child.
Dr. Seuss, like no other, was able to tap into that magical world of a child's mind in his highly popular books full of fantabulous words and whimsical scenes. Now his creations leap from the page to the stage in a musical theatre production Seussical presented by Theatre Under the Stars in partnership with Public Works Houston. The show runs now through Sunday, July 21st at 8:15 pm at the Miller Outdoor Theatre where admission is always free.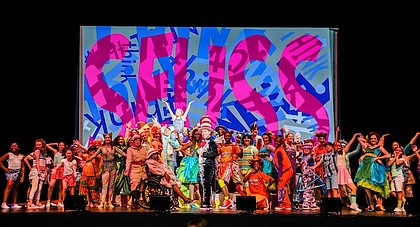 Starring in the principal role of Young Kangaroo is native cutie, Miss Addison White. We caught up with the fifth-grader to talk about performing in Seussical and her future plans.
White developed an interest in musical theater at two years old after watching Chitty Chitty Bang Bang musical movie over and over again. Seeing how excited she was watching it on television, her parents began to take White to some live shows making her wanting to learn all that she could about acting. She enrolled in classes with Christian Youth Theater Houston when she was five years old and was cast in her first musical theater show when she was eight years old as Lost Boy in Peter Pan. Four productions later, White has snagged one of the principal roles in Seussical.
Tony Award® winners Lynn Ahrens and Stephen Flaherty (Once on This Island, Ragtime) created Seussical according to TUT's website. Narrated by The Cat in the Hat, who weaves all your favorite Seuss characters into the whimsical tale of Horton the Elephant and his quest to protect the people of Who-ville. Seussical™ brings out the imagination in all of us by reminding us to always believe.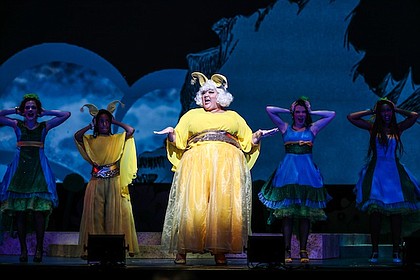 Although White has performed in four productions previously, she admits her nerves still tingle on opening night giving her the jitters. After that initial scare, White regroups and allows the character to take over her for a stellar performance.
"This is a special show that is different than the regular TUTS shows," explained White. "I really like this show because it has people from all over the city of Houston, not just those who are musical theater performers like me. I have enjoyed meeting and getting to know all of my castmates." A lot of new people she has met indeed. Seussical™ features a cast of over 75 professional and community actors from across Houston.
"It felt AMAZING to be chosen for this cast," said White when she was notified that she got the part. Auditioning for this production is a perk that White gets as a student at TUTS Humphreys School of Musical Theatre. The biggest bonus for White is the multitalented performers that she gets to learn from to make her a better well-rounded actress.
"I like to perform for God and other people. I have fun when I perform on stage. One of my favorite things about performing is meeting new friends that also perform in the same show," said White.
Whether White will be an actress or something else when she grows up has yet to be determined. She sure has her options open, as acting is not this young thespian only area of interest. She is interested in Marine Biology and Marine Animal Psychology. Whether she will be acting on stages across America or under the sea getting closer to nature, she will be a great success for the investments she is making. For now, White will just continue to follow the path her interests take her on.
Until then all are invited to meet us on the hill for the showing of Seussical at Miller Outdoor Theatre now through July 21st. For more information, visit tuts.com.