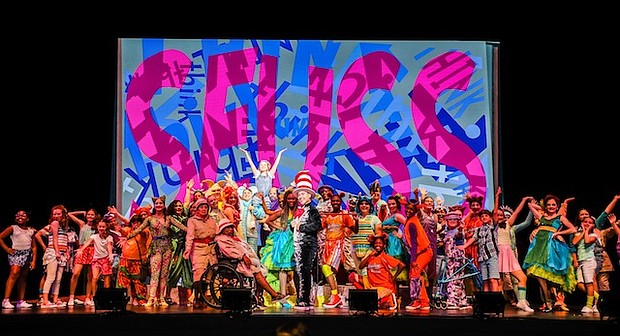 The Cast of TUTS Seussical. Photo Credit: Melissa Taylor.
Stories this photo appears in:

Tap into a child's imagination and there is no wonder what they might conjure. An oversized one-eyed yellow monster with feet for hands, people with orange Mohawks, blue faces, and green fangs instead of teeth or maybe a dog that meows instead of barks while his tail gets longer. That's the beauty of a child.