HBCU Spotlight: St. Phillip's College and Paul Quinn College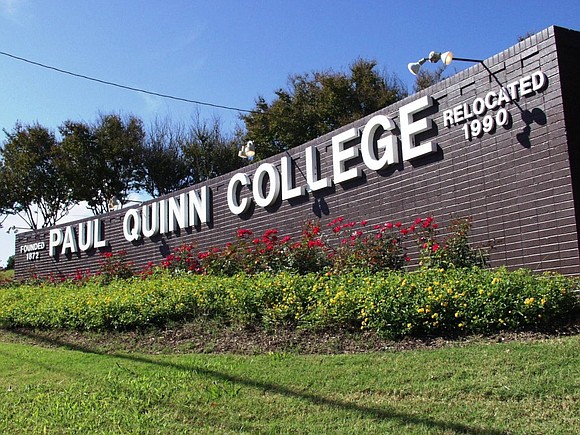 We continue our series highlighting the Historical Black Colleges and Universities in Texas. This week we spotlight St. Phillip's College and Paul Quinn College.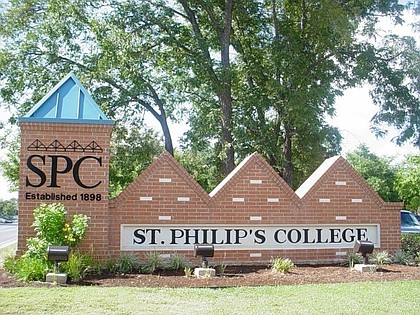 St. Phillip's College is an institution that constantly evolved over time. Starting first as a sewing school before finally becoming an accredited college. St. Philip's Episcopal Church of the West Texas Diocese Bishop James Steptoe Johnston opened the school in 1898 as the St. Phillips's Normal and Industrial School for emancipated slaves looking to learn skills to established themselves as freed people. There was one teacher and six female students in those early days. Miss Alice G. Cowan, a missionary, taught the young ladies sewing on the weekends. The daughter of a former slave, Artemisia Bowden, joined the administration and helped the school to grow and become more established. From weekend classes to high school days, St. Phillip's would become the Bowden School then a junior college. However, it begin to struggle financially as the Episcopal Church could no longer finance the running of the institution. Despite Bowden's best efforts to raise funds, the college had to become a public institution to keep afloat. In 1942, it got some real backing when it became affiliated with San Antonio College and the San Antonio Independent School District.
Today, St. Phillip's College has two campuses and seven satellite campuses. The main campus is in San Antonio, TX. Serving about 11,000 students, the institution offers 70 academic and technical disciplines for students and is accredited by Southern Association of Colleges and Schools. In 2018, the school celebrated its 120th anniversary. St. Phillip's is the only intuition that is designated as both a Historically Black College and University and a Hispanic-serving institution. Adena Williams Loston, Ph.D. is the 14th and current president of St. Philip's College.
Right in the next major city is Paul Quinn College in Dallas, TX. PQC has the distinction of being a designated work college meaning that all students must work. Students are evaluated on their work performance and be dismissed based on its quality. Paul Quinn is a private 'liberal arts-inspired' work college in Dallas, TX on 144 acres. It is the oldest historically black college west of the Mississippi River and is affiliated with the African Methodist Episcopal Church (AME).
Like most HBCUs, Paul Quinn College was established to educate freedmen and their children. Originally named Connectional High School and Institute, it was renamed Waco College since it was established in Waco, TX in 1877 before it relocated to Dallas, TX. Classes taught then were based in blacksmithing, carpentry, tanning, and saddle work, and modeled after the Tuskegee Institute. Classes took a turn toward academics with the subjects of Latin, mathematics, music, theology, and English, after Bishop Paul Quinn took the helm in 1788.
The state of Texas took over in 1881 and Waco College became Paul Quinn College. The state takeover was very beneficial for the college as major growth was experience. New buildings all around campus were erected. The student population grew by leaps and bounds. Expansion was so successfully that the college move to Dallas, TX in 1990 to revamp the Bishop College campus becoming the only HBCU in the Dallas-Fort Worth area.
All of those changes were good but none could have been more radical than when Michael J. Sorrell came to Paul Quinn College. He brought concepts like 'business casual dress code' where students were expected to dress business casual any time there were on campus to prepare them for work after college. He got rid of the football team and turn the practice field into a farm that produced fresh spinach, herbs, watermelon, potatoes, sweet potatoes, arugula, and other produce for an urban farming program in partnership with other universities.
Today Paul Quinn is still operating differently to give its students more. Under their "New Urban College Model" student tuition is reduced and they graduate with less than $10,000 of student loan debt. Paul Quinn is the ninth federally funded work college in the United States, the first Minority Serving Institution ("MSI") in the Work College Consortium, and the first work college in Texas.
For more information on St. Phillip's College, visit alamo.edu/spc/. For more information on Paul Quinn College, visit pqc.edu.