AboutThatCar.com 2020 Lexus RX 350L AWD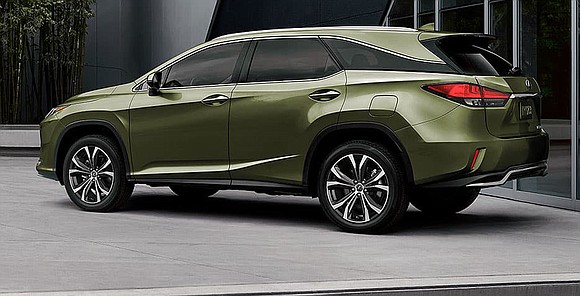 Lexus' Enform app suite is always useful; it had the Amazon Alexa Integration. Streaming off our smartphone could be done via Bluetooth and it did not require that we do anything extra.
The build quality was impressive. And the second-row captain's seats were heated. All the seats were soft, there was an ambience of luxury and the RX 350L had the sturdiness that comes from excellent craftmanship, a Lexus strong point.
There were three ride modes: eco, normal and sport. The RX 350L had an analogue clock in the middle of the climate vents which were under the infotainment screen. The instruments were a combination of analogue and digital readouts. There was a TFT screen between the speedometer and the odometer.
Like many automakers, with an abundance of features, the RX 350's controls for many of them were on a menu and could be opened on the TFT screen and turned on or off.
There was a surround camera, running boards, a 15-speaker premium audio system package, blind spot monitor with intuitive parking assist, a panoramic view mirror and rear cross traffic braking.
The RX 350L was a top-notch luxury crossover – until we got to the third row. It was just inadequate. And that is being kind. Quality and material were fine. But getting into the third row was a challenge for anybody approaching normal size.
Head room was nonexistent, heck the deployed headrest touched the headliner; it was that tight. Getting out of that row was so daunting that we opted to climb through the gap in the captain's seats and exit through the rear doors.
It appears the three row RX 350L was an extension of the regular two-row version, an afterthought, and designed to take advantage of the crossover demand in the market. The best thing we could say about the third row could be the seats were power folding up and down.
If you need a third row and have small kids the vehicle could work for you. The 2020 Lexus RX 350L we tested was $63,540.
Frank S. Washington is editor of AboutThatCar.com