Native Texan Launches RancH2O Canned Cocktails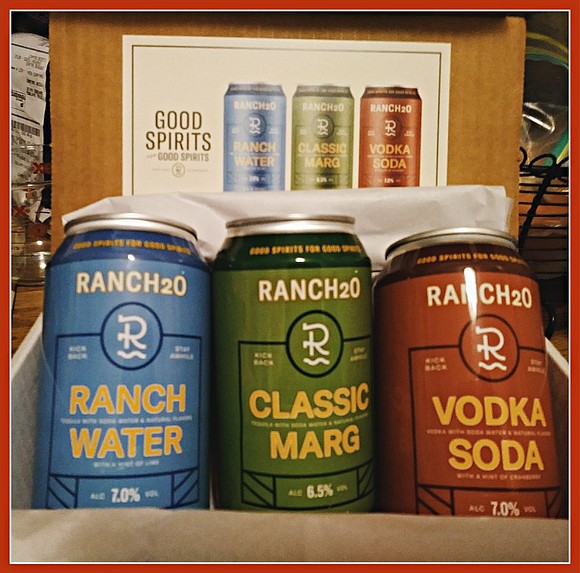 Born and raised in Midland, Texas, Amelia Lettieri grew up with a no-nonsense approach to enjoying a refreshing "no frill" adult beverage. After graduating from college, she worked with several leading beverage companies and with 7-Eleven Inc. She was pivotal in the acquisition and integration of over 700 convenience stores.
During her time in the beverage industry, Lettieri became familiar with a variety of adult beverages on the market and noticed that there was not any companies that made "Ranch Water" which is a mix of tequila, lime, and soda water. It has been called the "Unofficial Cocktail" of West Texas according to a recent press release.
After discussing her idea with her husband, and after many meetings and collaborations later, Amelia is now the CEO of RancH2O. They have released 3 out of the 4 flavors of their canned cocktails: Ranch Water (tequila, soda water and lime), Classic Marg (tequila, soda water, lime and orange), and Vodka Soda (Vodka, soda water, and cranberry). They also have a Gin Fizz that is coming out in the spring of 2021.
We had the opportunity to sample all three of these flavors and we are not surprised that they are selling out regularly. Amelia and her team put together some high quality, refreshing, no frill drinks. We loved the fact they are not loaded with refined sugar; they taste great, and pair well with a hardy home-cooked meal. In fact, each beverage consists of 150 calories, and is low in carbs also.
The Ranch Water has a crisp, clean taste, it is not sweet at all, but it is strong, 7% ABV, this is the one you want to have after a rough day at work. Sit down, sip it slow and enjoy every ounce.
The Classic Marg 6.5% ABV, has the same attributes as the Ranch Water except for the burst of orange that we could taste. However, it does not taste "fruity", it is light and fresh tasting. This cocktail paired well with some ground turkey tacos.
The Vodka Soda, 7% ABV, seemed to hit the spot with this writer, it is light, invigorating and rather smooth. The subtle cranberry flavor is obvious, but did not over power the vodka and lime flavors.
So if your mouth is watering for a taste, go to Specs or try an online retailer such as Drizly and Minibar. Additionally, check out www.RancH2OSpirits.com for more information, and other updates about the brand and drink responsibly.