Losing A Legend
Astros manager Dusty Baker shares his sentiments on the passing of Congressman John Lewis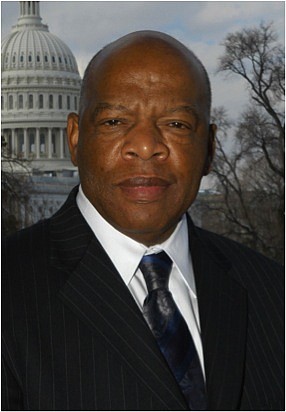 As the United States mourns over the passing of Georgia congressman and civil rights legend John Lewis, Astros manager Dusty Baker who is African American and grew up during a time of segregation had some great words to share with the media as the Astros concluded their work out on Saturday.
"It seems like we are losing great people every day," Baker responded when asked about John Lewis. "It is hard to replace quality people like that. It's a very tough loss."
Congressman Lewis, 80, passed away from complications of stage four pancreatic cancer which had caused him to seek more medical treatment within the last couple of months. He was an intricate part in helping fight for equality and justice for African Americans during his time as a civil rights leader and politician.
Lewis was the youngest speaker at the 1963 March on Washington and co-leader of the Selma to Montgomery voting rights march in which him along with many other peaceful protestors were attacked by law enforcement officials as they tried to cross the Edmund Pettus Bridge over the Alabama River.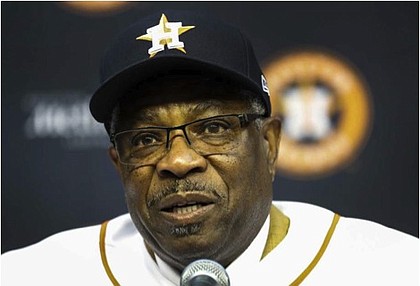 "I watched him on television many times," Baker said. "He was a great speaker, great man and a great humanitarian. He was for the people."
As the child of a black history teacher, Baker was motivated by the speeches and marches of individuals like Lewis and Martin Luther King Jr. His family was heavily involved in the civil rights movement in Northern California where his parents were leaders of the NAACP (National Association for the Advancement of Colored People) and Dusty was part of the Junior NAACP.
"We were a proud black family. My mom stressed education and my dad stressed hard work and common sense," Baker told the media via Zoom. "We had pride in being African American."
Baker also stressed how proud he was that he grew up with great parents who shared the same views and goals as Mr. Lewis. During the press conference he expressed his fear of going to play in the South with the Atlanta Braves due to all of the prejudice and racial discrimination that existed during the late 1960's, but was thankful for the experience of being around great people such as Baseball Hall of Famer Hank Aaron (his teammate), Maynard Jackson (first African American Mayor of Atlanta), Andrew Young (United States Ambassador to the United Nations), and Rev. Jessie Jackson (Civil Rights Activist).
"Without legislation that Mr. Lewis help fight for and without people fighting for me, I wouldn't be where I am today," Baker responded when asked about the impact John Lewis had on helping African Americans in sports. "Part of my job is to help make it easier for those who are coming after me."