Houston Philanthropist and Serial Entrepreneur Contributes to Community; Redefines Veterinary Experience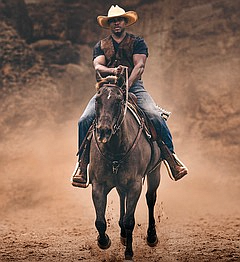 Successful entrepreneur Terrance Bell will launch GeoVet Animal Care, Mobile Veterinary Clinic to contribute to redefining the veterinary experience in the Galveston County and southeast Houston areas. The League City Regional Chamber of Commerce will host the opening on May 17th at 1231 Space Park Dr., Unit A2, Nassau Bay, TX at 4 pm.
To save clients the time and stress of bringing their pets to the vet, GeoVet will bring high-quality care to the comfort of their home. Allowing the pet to remain relaxed in a stress-free environment.
GeoVet offers a full range of diagnostic, medical, surgical, and preventative services tailored to the unique needs of each animal species.
From wellness exams to micro-chipping and diagnostic and imaging to lab tests, surgery, and same-day visits, the business focuses on providing premium pet care by an experienced professional and passionate team.
A founding member of GeoVet, Terrance Bell, is an animal lover so it was only a matter of time before he would open a business to cater to our fuzzy friends. And when a special friend introduced him to the world of veterinary medicine, it changed his life forever.
"I have developed a stronger love and passion for animals through the eyes of a veterinarian, which has given me a deeper understanding and knowledge of an animal's life," states Bell. "It made me remember God creates all living creatures and that we have a duty to love and nurture animals just as we do people."
Equipped with the latest technology and staffed by trained professionals who specialize in treating a wide variety of exotic animals, from birds and reptiles to small mammals and primates, GeoVet focuses on the wellbeing of pets and strive to meet their physical and emotional needs.
To learn more about the company's footprint, please visit https://geovetanimalcare.com