The Toasted Yolk Café to Open Newest Restaurant in Magnolia, Texas
Breakfast and Brunch Concept to Open Fifth New Location This Year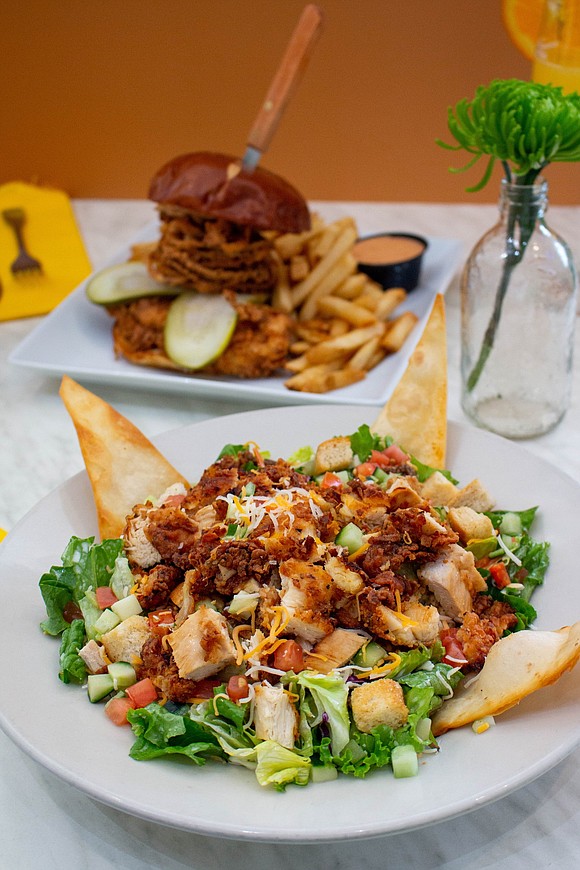 The Toasted Yolk, a full-service eatery featuring breakfast, lunch and brunch favorites, will open its newest restaurant on Monday, May 22 in Magnolia, Texas.
The new restaurant is located at 9533 Farm to Market Rd. 1488, Suite 1900 in the new Windcrest Village Square Shopping Center. The building will feature indoor and outdoor seating, including a patio that seats 36. The café will be open daily from 7:00 a.m. to 3:00 p.m.
The Toasted Yolk serves its unique breakfast and lunch specialties, as well as its boozy brunch cocktails that can be enjoyed at the full-sized bar or on the patio. The menus offer meals that can be savored throughout the day, allowing diners to enjoy egg specialties and coffee in the morning, boozy cocktails and savory pancakes at brunch, and a variety of delicious salads, sandwiches and soups during lunchtime.
The new restaurant will be owned by The Woodlands resident Ben Adams, who has spent more than 25 years in the restaurant industry. He most recently served as owner/operator of Crust Pizza Co. on Louetta in Houston, Texas. Adams was attracted to the Toasted Yolk concept after seeing its quality service and premium food selections.
"People in Magnolia have been incredibly excited and supportive of this new restaurant coming to the area," said Adams. "The leadership team with the Toasted Yolk is top-notch in sharing honest and genuine help for its franchise owners and providing the best restaurant experience for its customers."
The Toasted Yolk Magnolia restaurant will hold its grand opening on Monday, May 22. Ten percent of the sales from the day will be donated to the Magnolia Education Foundation, which supports schools in the area. The restaurant will give away free donuts, sell half-priced mimosas and raffle off a chance for three customers to win free breakfast or lunch (one meal per week) for a year.
"We're excited to open our latest location in the Houston market with a new restaurant in the growing area of Magnolia," said Toasted Yolk Co-Founder Chris Milton. "Ben Adams has extensive experience in all aspects of the restaurant industry, including franchise ownership. I know his knowledge and experience will be invaluable to the start and ongoing operation of the new restaurant in Magnolia."
For more information about The Toasted Yolk, please visit https://thetoastedyolk.com/.