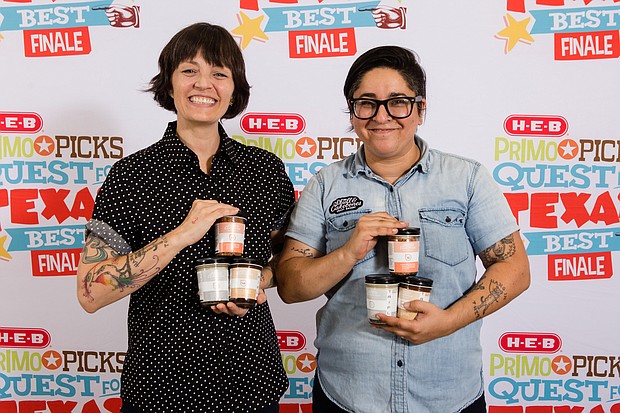 2017 Grand Prize ($25,000): Skull & Cakebones — Mocha Marmalade

Sascha Biesi and Yauss Berenji built Skull & Cakebones based on friendship, their families' passion for food and a mission of making delicious desserts without animal products (because if you can, why shouldn't you?). Using the best local products on hand, Skull & Cakebones presents a truly Texas-strong dessert—Mocha Marmalade Chocolate layered with Cuvee Coffee frosting and topped with Cuvee infused chocolate pudding.
Stories this photo appears in:

H-E-B leaders visit HOUSTON to offer guidance on submitting unique products in statewide competition
H-E-B Primo Picks Quest for Texas Best is visiting HOUSTON on Tuesday, February 13 and Tuesday, February 27 for to share insight with local food and beverage creators interested in participating in the 2018 statewide competition. Potential entrants are invited to meet with H-E-B leaders who will advise them on product development and best practices for submitting their creation into the competition.
H-E-B Primo Picks Quest for Texas Best Issues Statewide Call for Entries
H-E-B continues its search for the finest foods and beverages in the Lone Star State with the 5th Annual H-E-B Primo Picks Quest for Texas Best contest.