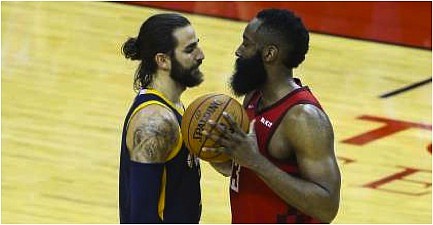 Stories this photo appears in:

Rockets Defeat the Jazz 118-98 to Go Up 2-0 In the 2019 NBA Playoffs
"Never let a mistake become a problem. Correct the mistake and you will solve the problem," is what my late Pastor Steve Crampton from Bissonnet Baptist Church use to tell me all the time. The Rockets learned from their mistake they made last year in a game 2 loss and took care of business this year by defeating the Utah Jazz 118 – 98.