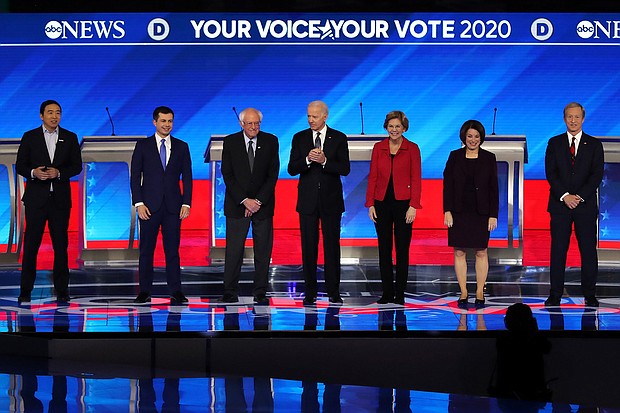 Democratic presidential candidates debate
Stories this photo appears in:
As the presidential primaries heat up, African American voters are suddenly in demand. Democratic candidates vie to gain support in what is a key constituency in the Democratic Party. Donald Trump's re-election campaign says it's planning a special appeal to Black voters, arguing that if Trump could simply reduce the staggering margins against him, it would have dramatic effect. We know what the candidates want. The obvious question is what do African Americans want?