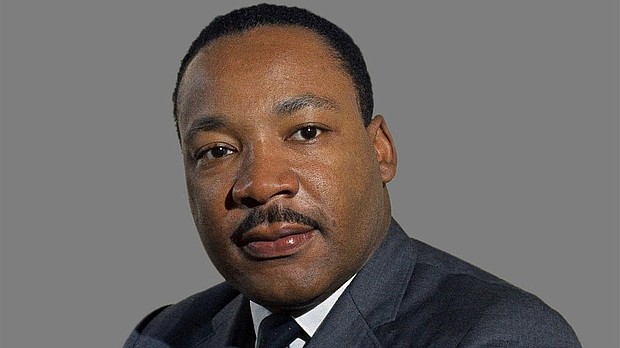 Martin Luther King, Jr./technocian.me.
Stories this photo appears in:

Thank you very kindly, my friends. As I listened to Ralph Abernathy and his eloquent and generous introduction and then thought about myself, I wondered who he was talking about. [Laughter] It's always good to have your closest friend and associate to say something good about you, and Ralph Abernathy is the best friend that I have in the world.
Love has many definitions. The Holy Bible describes it as patient, kind, protecting, trusting, hopeful, preserving, and without the capability of failing. Webster's Dictionary also has several meanings of love. It is defined as something that commands admiration, passionate affection for someone, friendship, courtship, reverence to God, and gratitude. Martin Luther King, Jr. said, "Love is the only force capable of transforming an enemy into a friend." Love, ultimately, is powerful when people take action to utilize its energy.