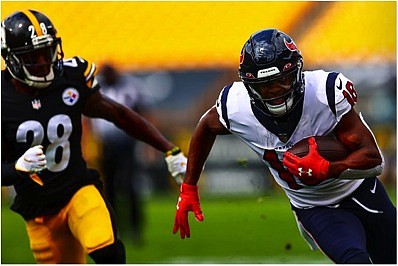 Houston Texans Randall Cobb
Stories this photo appears in:

Texans lose third game in a row to start the season
Sometimes life comes at you very hard and very fast. It is something you wish you could control, but I have learned that it is something you can't. For the Houston Texans, they are trying to do their best to just get out of the whirlwind that this early 2020 NFL season has them in. Houston (0-3) dropped their third game of the season to the Pittsburgh Steelers (3-0) losing in Heinz Field by a score of 28-21.