Compassion International Teams with Black Heritage Fest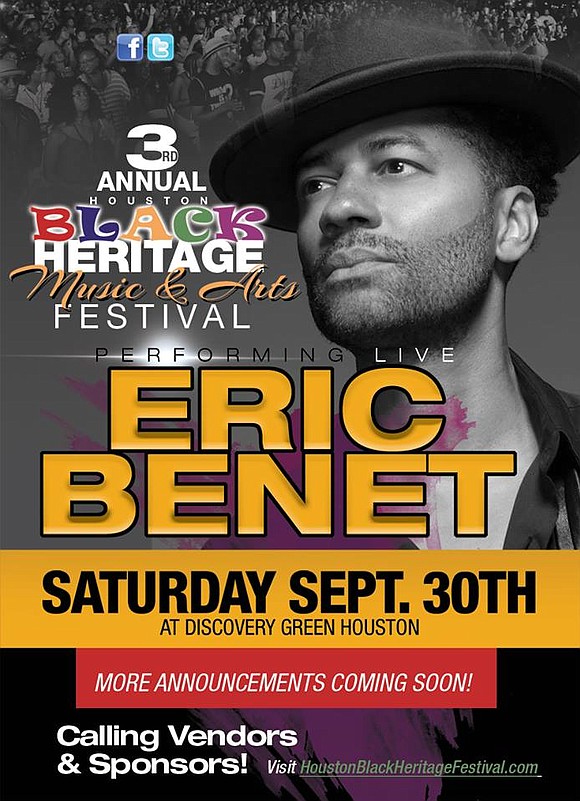 The 2017 Black Heritage Fest Kicks off with a new addition this year. As Founder and President of The Foundation for Black Heritage and Culture, presenter of The 2017 Black Heritage Fest, I am happy to announce the partnership between Compassion International and The 2017 Black Heritage Fest.
Founded in 1952 and serving over 1.8 million children in 25 countries, Compassion is one of the world's leaders in feeding children. I can really appreciate Compassions commitment to provide well balanced, nutritious meals to those who are in need, especially children.

Houston's Black Heritage Festival Founder, Richard Andrews "Growing up in Louisiana in a single parent household, I know first hand what it feels like to go without a hot meal. My parents separated when I was 12 years of age, and things were tough for our family during those days. I can remember many days eating bread and syrup. So, I will do all I can to support Compassion and their effort to eradicate poverty. I think children should hunger and thirst for music, arts, and knowledge, not food."
The Black Heritage Festival l has gained some incredible partners to assist in bringing togetherness within our community. Our partners consist of Style Magazine, The Principal Partnering Group LLC, Houston TV, KTSU, The Forward Times , The City Of Houston, and Amark to name a few . Continued support from Darryl King and council member Green, with the assistance of these amazing partners, and Compassion International the Festival will continue to impact families.
Make plans to bask in the joy of community, giving and fun! Saturday September 30, 2017 at Discovery Green park, with legends Eric Benet, and Elle Varner! For more information on The Houston Black Heritage Music and arts festival, please contact For more details about sponsorships, entertainment, exhibitor booths, and all other inquiries, please contact Richard Andrews at info@houstonblackheritagefest.com or call 832-651-8135.