Say It with a Smile: The World's Happiest Airports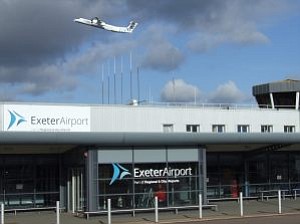 By Maureen O'Hare, CNN
(CNN) -- A waist-high army of smiley-faced machines is popping up in airports and public spaces around the world.
You may have already used one of HappyOrNot's 25,000 customer satisfaction terminals, registering your feedback by touching one its four response buttons, from a jubilant green to grumpy-faced red.
But having tapped and walked away to your destination, where does your data go?
HappyOrNot, founded in Finland in 2009 by Heikki Väänänen and Ville Levaniemi, has exclusively shared its first airport report with CNN Travel.
It reveals the airports with the highest customer satisfaction globally, measured by the percentage of people hitting the dark green or light green buttons.
It also tells us the happiest and unhappiest times of day, week and year to fly -- as well as the parts of the airport journey most likely to make us hit the red button of rage.
World's happiest fliers
The report is based on feedback from 158 million data-points from HappyOrNot smiley terminals in 160 airports across 36 countries.
HappyOrNot analyzed data collected between November 2016 and November 2017, from airports which received more than 120,000 button-presses in the past year across more than two areas of the airport -- security, baggage reclaim, washrooms and so on. Some 68 airports in 22 countries met the criteria to be included in the rankings.
And it turns out that the happiest airport in the world is a teeny terminal in southwest England, handling fewer than a million passengers a year.
Exeter Airport -- gateway to the cathedral city of Exeter -- has a satisfaction rating of 88.66%, 12% higher than the global average of 76.52%.
Eight airports worldwide have satisfaction levels of above 86% (with a drop of 3% before the ninth spot). Most of them -- apart from big-hitters Dallas/Fort Worth International Airport (No.4) and Rome's Leonardo da Vinci-Fiumicino Airport (No.2) -- are on the itty-bitty side, proving that what small airports lack in amenities, they can make up for in convenience, manageability and all-round lower stress levels.
"Exeter Airport is seeing increasing numbers of tourists from mainland Europe," says Stephen Ayres, the airport's communications manager.
In the heart of picturesque Devon, the only English county to have two separate coastlines, the region offers, says Ayres, "historic buildings, award-winning places to eat" and "sandy family-friendly beaches."
English as a global language
Curiously, although HappyOrNot services airports on every continent, six out of the eight top airports are in English-speaking countries, which HappyOrNot co-founder Ville Levaniemi attributes to English being "the essential language of air travel."
He tells CNN Travel, "The ability to communicate and understand is so crucial when offering a service, and this is perhaps reflected in our data."
Iceland's Keflavik International Airport -- in eighth place -- appears to be coping admirably with the country's tourism boom. It processed 6.8 million passengers in 2016 -- a full five million more than in 2004 -- but 86.35% of passenger feedback was happy.