Brides Support Brides After Alfred Angelo Bridal Closes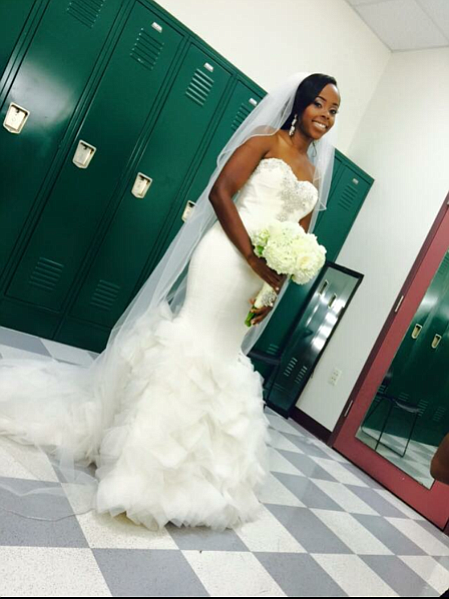 Any bride will tell you that finding the perfect dress for their wedding day is a daunting task. Since it is not your ordinary dress it is held to a standard of sheer perfection.
Just look at the story of Allyson Jackson. She was engaged in June and hit the bridal boutiques in July. It would take 3 months, 30 dress shops and trying on over 40 dresses before Allyson said yes to the dress. And even when she said yes she wasn't 100% sure about the dress but did say on her wedding day she loved it when her entire look came together.
"Wedding dress shopping is not like prom dress shopping where you just go in the store and buy it," said Allyson as she recalled her dress ordeal from two years ago. "They had to order it and the earliest time I heard was like six weeks. It takes a long time for the dress to even come back in the store. My dress didn't come back for another six weeks."
And that was not the end of the process; most brides usually end up doing alterations next to make the dress one-of-kind with the perfect fit. This proved to be one of the biggest headaches for Allyson because the guy she knew that was good at alternating clothes was bad when it came to wedding dresses. "He ruin my dress," Allyson cringed. "And this was four weeks before the wedding." Allyson went into combat mood trying to find someone to fix her dress with such a short window. Her lifesaver came in the form of her bridesmaid's grandmother's best friend who was able to rescue the dress to Allyson's delight right before the day of the wedding. Talk about stressful!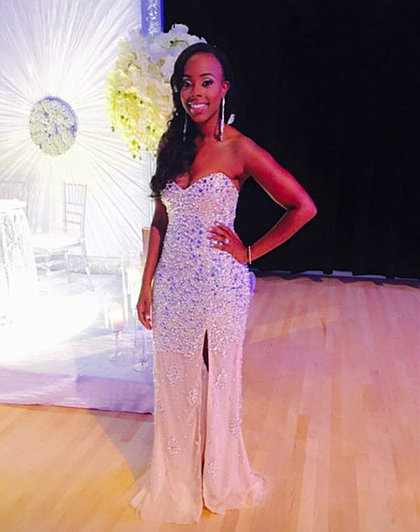 So when the news broke about Alfred Angelo bridal stores closing its doors nationwide and was not refunding brides the money they already paid, Allyson's heart broke for the unlucky brides. In addition to the brides' misfortune, many of the stores' employees found out about the closing in a similar manner.
The news hit close to home for Allyson in more ways than one. Yes, she imagined herself in the brides' shoes not being to get your dress. But what if your bridesmaids had purchased their dresses their too like Allyson's bridesmaids did for her nuptials. That many more people would have been out of money. " I just thought it was awful," said Allyson. "A lot of those people went into work and didn't ever know that they were not going to have a job that same day and it trickled down and affected so many people...And that wasn't fair to me."
Knowing all the hoops she went through for her own dress for her special day, Allyson knew she had to follow her mother's advice" You can complain about it. You can talk about it. But what is that going to change?"
Allyson took action by posting a simple message on Facebook:
If you know a bride that was affected by the Alfred Angelo crisis & has a wedding approaching & needs a dress ASAP (within the next few weeks)…I will lend my wedding dress to them! Either one of them! Size 4 or 6! Inbox me!