Johnson 'Sets It Off' Onstage with Houston Audiences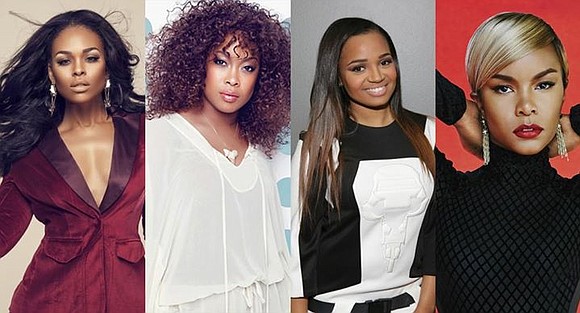 Houston powerhouse Letoya Luckett was remarkably convincing as Frankie and Kyla Pratt as the beautiful, emotional-wrecked Stoney, artfully combined vulnerability and strength in her performance. Talented Demetria McKinney stood out among her co-stars and delivered an irresistible performance as Tisean. You may have also seen her before on Tyler Perry's House of Payne.
Other standout performances among the casts were actors Michael Finn in his first national theatre tour as Detective Strode, and Carson Pursely, who you may recognize from her TV role in Necessary Roughness (USA Network), impressively portrays over three different characters in the show. Last, but not least the hilarious performance of Javon Johnson as the women's trifling, boss Luther and accomplished stage and film actor Ali Carter as the Harvard educated Keith, Stoney's love interest, which you can currently watch in Dog Eat Dog on Netflix.
'Set It Off - Live on Stage' is Houstonian Je'Caryous Johnson latest progressive installment and his most successful attempt to bring great entertainment to urban theatre fans. The production was only in Houston for three days but more tour dates can be found online at jecaryous.com
In the end, fans will be excited to relive the ride that made them come to love 'Set It Off' the movie, but with this 'Set It Off Live on Stage, a revolutionary experience they will come to love it even more. This play is a definite enthralling MUST SEE!