First Ladies Acting First Class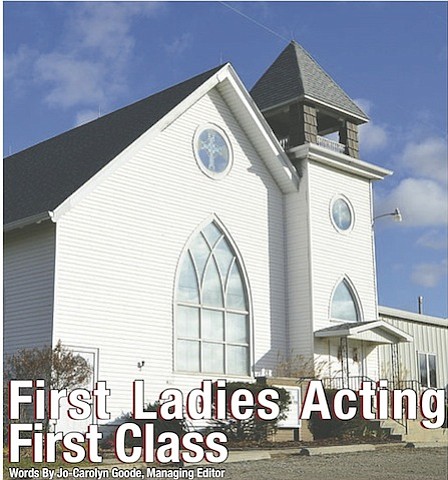 Pastor Suzette Caldwell
First Lady of Windsor Village United Methodist Church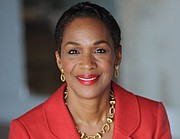 Being each other's best buddy is what drew the power couple of Suzette and Kirbyjon Caldwell together some 27 years ago. That friendship built on a foundation of faith is what has kept them together and allowed them to be builders of the Kingdom of God. Standing on the belief that there is power in prayer, Pastor Suzette Caldwell is living on God's promises and following His plan for her life. Before she became the First Lady, she was an environmental engineer with her own consulting business. Today, she utilizes the skills gained from her corporate career to help others see God's plans for their life implemented on earth.
Walking by faith and trusting God all the way, Pastor Caldwell is achieving her dreams and desires. She believes in the power of prayer and has devoted her life to introduce people to prayer, teach them how to pray, and help them to see how it works. As Associate Pastor of Windsor Village United Methodist Church and Chairman of the Board for the Prayer Institute, Pastor Caldwell is the ultimate prayer warrior. Through the ONE Project, she has a goal of uniting one million people through prayer. She has further spread her message by putting prayer to pen to author five books on the subject for children, teens, and adults. The mother of three is constantly requested for advice as a member of numerous boards and is the recipient of countless awards for her thought-provoking work.
Sheretta M. West
First Lady of The Church Without Walls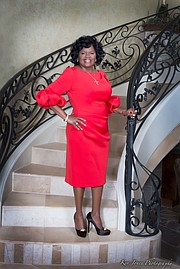 When Sheretta M. West met Ralph West many years ago she had no idea what God had in store her. Yielding not to her own understanding, she took that leap of faith to experience joys beyond her wildest imagination. Living her life, as a witness before the lost, as a woman of worth, as a crown about her husband's head, and as a legacy before her children, Mrs. West has become a First Lady guided by faith and courage.
As First Lady, she wears many hats. The main hat is the ministry leader for the Mosaic Women's Ministry where she is constantly in teaching mode to bring women of all ages closer to God. Ministering to women grew the desire to mold the next generation. Mrs. West accomplishes this through The Diamonds in the Rough program where she smooths out the rough edges of today's teens to develop them into the true jewels that they are. And as an unwavering support to her husband, she manages Ralph Douglas West Ministries. Sounds like a lot already, right? But that is only half of what this extraordinary woman of God does. She is also the Executive Producer of the Encouragement Today Broadcast and the Editor of the church's magazine, Brook. Plus, she is the co-founder of Pamper, Pray and Play, a spiritual retreat for pastor and minister spouses and founder of Charmingly Pink Breast Cancer Foundation. In addition, she sits on the board for the March of Dimes. What seems like a lot for some is the life beyond mediocrity for this busy First Lady. She is committed to doing any and everything to bring all glory and praises to God.