Jocko Sims Breaks All the Rules On NBC's New Amsterdam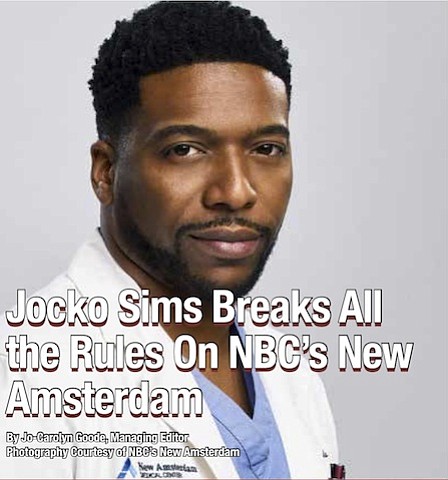 Rules were made to be followed, not broken. Someone forgot to tell the doctors at New York's New Amsterdam Hospital, a fictional hospital that is the setting for NBC's new medical drama New Amsterdam, who are breaking all the rules to give patients the best care possible. Dubbed as America's oldest public hospital, no one is ever turned away regardless of finances, condition, race, gender, or anything. If you need assistance, they say "How can I help?"
Standing on the belief that state of the art healthcare is a right, not a privilege, New Amsterdam is based off the real life Bellevue Hospital in Manhattan, New York. For 15 years, Dr. Eric Manheimer stopped practicing medicine as it was always done and started practicing as it should be done as the chief medical director. Ryan Eggold in the lead role as Dr. Max Goodwin brings this story to the small screen in the new television series. He puts patient care above business, policy, and everything else while simultaneously battling throat cancer. He is exactly what New Amsterdam needs that they didn't know they could have.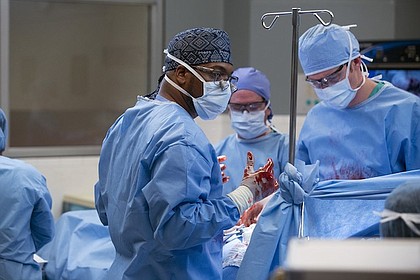 "Sometimes the hell with books," says actor Jocko Sims about the new show in which he plays Dr. Floyd Reynolds, head of the cardiac department. "And that's what this show is really about. Its about Dr. Max Goodwin, who is played by Ryan Eggold, who comes in as the medical director of the hospital and all of it, by the way, is based on a true story but for him to come in and throw out the rule book and uncuff these doctors, takes the handcuffs off of them, figuratively speaking
so they can practice the way they want."
Sims' character, Dr. Reynolds, is one of a few doctors who has been on a path of practicing medicine in this way. Putting patient care above billing got him noticed by Dr. Goodwin since he had the lowest number of medical procedures for his patients among his department. His advanced thinking motivated Dr. Goodwin to put Dr. Reynolds in charge of rebuilding the cardiac department and he fired all the doctors internally. A responsibility that Dr. Reynolds shows he doesn't take lightly.
"Now that he has this power, 'what would you do with the power?,'" said Sims. "And you see Floyd is taking a step in the direction of making sure that he hires a staff that is extremely diverse." That diversity lies in gender and in race as Dr. Reynolds makes it a point to hire women of color first. Sims pointed this fact out since only 19% of surgeons are women and the number of women of color is so low stats don't exist.

The first few episodes have revealed that Dr. Reynolds is a man of high character who takes his patients seriously and rates his job as their doctor of the utmost importance. He seems like no nonsense by the book type of guy. However, Sims suggests that there are many more layers to the good doctor.